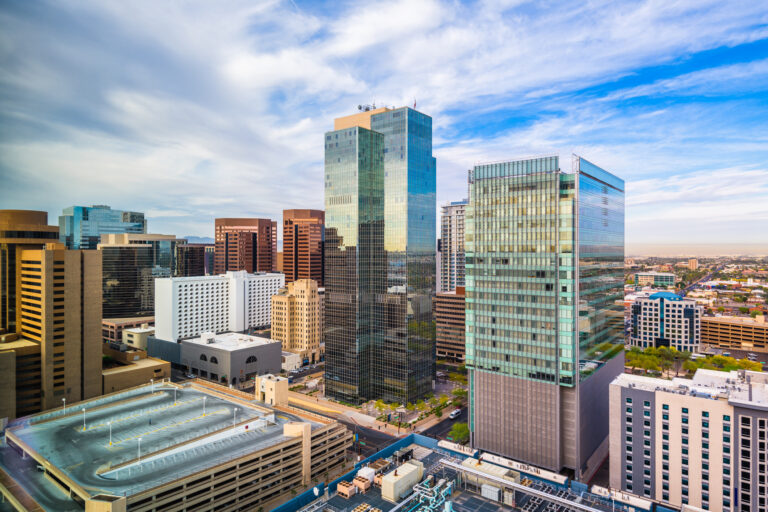 TSAG Market Analysis: Phoenix & Tucson
By: The Storage Acquisition Group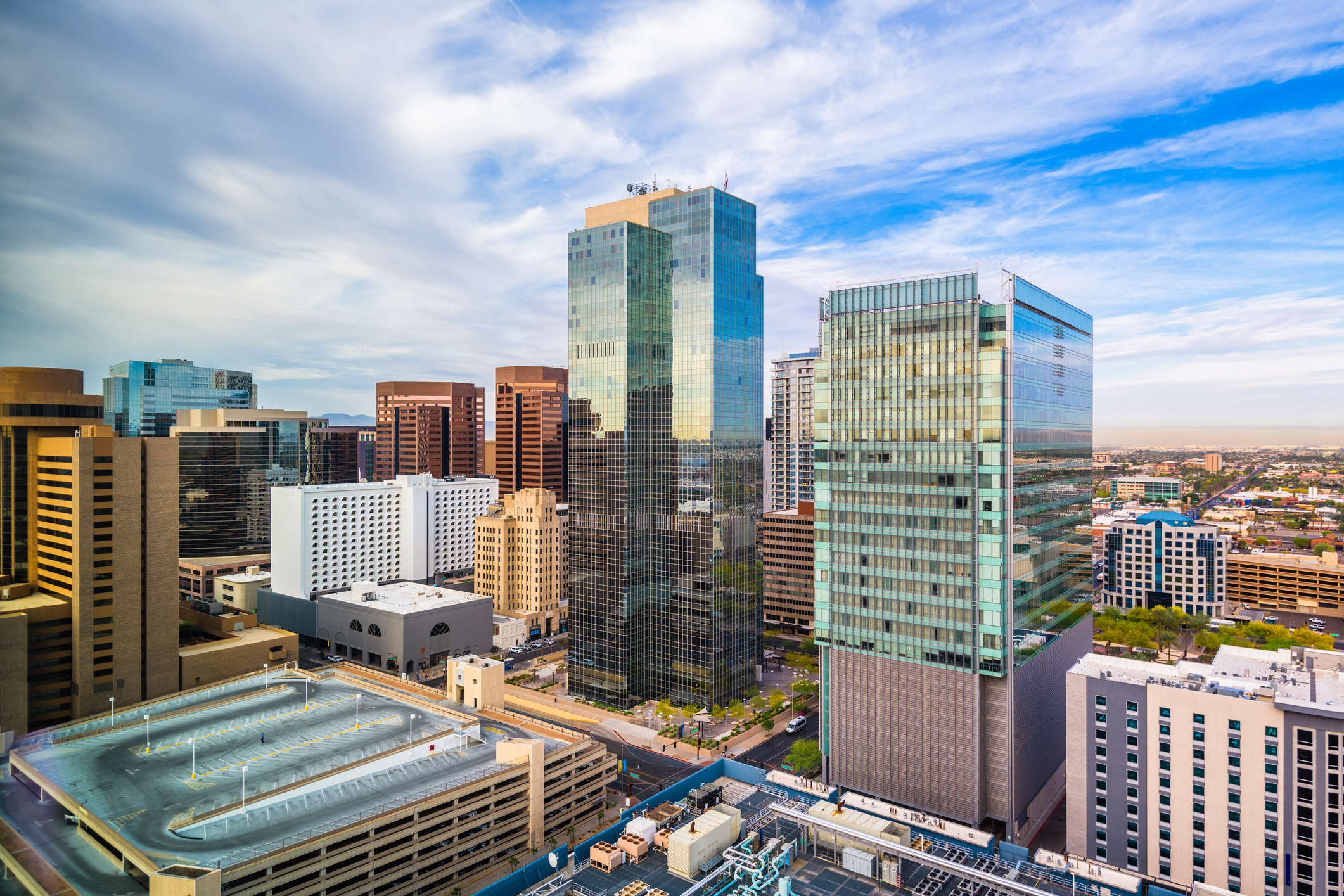 One of the sunniest areas of the Sun Belt keeps getting sunnier when it comes to self-storage.
According to industry data and officials, the self-storage market in Arizona – and specifically its two largest cities, Phoenix and Tucson — keeps defying the already high expectations, with rental prices increasing at a fast clip despite a sharp spike in new self-storage supply.
The main reasons for the almost unprecedented growth even for a Sun Belt state: A strong economy, a booming population and a red-hot housing market – all of which are generating a huge demand for self-storage. And it doesn't hurt that many nearby Californians, fed up with high housing prices and taxes, are flocking to Arizona by the thousands each year, according to industry officials.
"We're busier than ever," says April Worden, owner and CEO of Brown Worden Properties, owner of 19 self-storage facilities in the Tucson area. "The demand keeps growing. We opened up our 19th facility last year and it's already 70 percent occupied."
The numbers pretty much tell the story for Arizona in general – and the Phoenix and Tucson areas in particular.
According to U.S. Census data, Arizona was the third fastest growing state in America in 2020, with its population jumping by 1.78 percent to 7.4 million people. The nation's overall population growth in 2020: 0.5 percent.  Indeed, Arizona's population has grown by 45 percent so far this century, according to U.S. Census data.
And most of that growth is flowing to the Greater Phoenix area, which includes the nearby cities of Scottsdale, Mesa, and Tucson.
The result: An increase in demand for both short-term and long-term self-storage.
With a population of 4.6 million people, the Phoenix area has seen an 18.3 percent increase in self-storage supply over the past three years, to 33 million square feet, according to data from Radius Plus, the research arm of Union Realtime. Meanwhile, the Phoenix area's penetration rate, or the square feet of self-storage space per capita, is about 6.7, compared to the national average of 5.9.
In other markets, such an increase in supply would lead to a deflation of rental prices, if only briefly, but that hasn't been the case in Phoenix. Radius Plus data shows Phoenix's lease prices consistently growing in recent years, hitting about $1.82 per square foot for climate-controlled REIT units and $1.70 in general for all units, as of early April.
"This is a very healthy market," says Cory Sylvester, a principal at Radius Plus.  Asked if he sees any major negatives about the Phoenix market, Sylvester answered simply: "No. It has a great long-term growth outlook."
With a population of about 1 million, Tucson's self-storage market isn't as hot as the Phoenix market – but it's very solid by most other standards. It's seen a supply growth of about 9 percent, to 6.5 million square feet, over the past years, according to Radius Plus data. Meanwhile, its penetration rate is about 6.1, just above the national average.
But Tucson's rental prices are strong, hovering in the $2.06-per-square-foot range for climate-controlled units, according to Radius Plus data. The interesting thing about Tucson's market: Many of its units are non-climate-controlled – and yet prices remain at relatively high levels, Sylvester notes.
"Tucson is definitely a growth market, but just not to the same extent as Phoenix," says Sylvester.
Dylan Stalling, an advisor for The Storage Acquisition Group, says the success of the Phoenix and Tucson markets all come down to the state's strong economy and booming population – and the huge demand for new housing.
"There's literally waiting lists of people trying to buy new homes," he says. "They can't build them fast enough."
And that housing demand is leading to more demand for self-storage, as people temporarily store items until they find new homes or as people decide they won't need as many items in newer multifamily dwellings.
"People are realizing they need more storage space," says Stalling. "The pandemic and remote-working have also increased the demand for more space. It's all about demand."
"With the high housing demand comes the need for more storage solutions," agrees Whitney Jurjevich, a member of the board at the Arizona Self-Storage Association and owner of Ameripark Covered Storage. "The thought of overbuilding is directly correlated with what is happening in residential. The market is trying to keep up with the demand and much is through multifamily development – meaning those residents need (storage)."
And it's more than just household and business items needing storage space. Jurjevich, whose firm specializes in RV and boat storage solutions, said his business has seen strong demand for space among outdoor-minded Arizonians. The pandemic – and the recreational desire of people to get outdoors – has only helped demand, he said.
Though industry officials stress that the self-storage fundamentals are strong for both Phoenix and Tucson, they do warn of rising prices – specifically rising labor and construction prices for homes, self-storage facilities and commercial structures in general.
"Materials are getting really expensive," says Worden of Brown Worden Properties. Jurjevich agrees "It is very frothy right now so prices are elevated for everything."
Self-storage competition in some areas is also heating up, particularly in the Phoenix area, says Stalling of The Storage Acquisition Group. "The Phoenix area is where a lot of the competition is headed. It's getting aggressive."
Still, Stalling and others remain bullish on the Phoenix and Tucson markets – and Arizona as a whole.
"Arizona draws in so many people with its diverse opportunities that cover a wide variety of interests including recreational/outdoor activities, vibrant career opportunities, low cost of living, and an overall high quality of life for many income ranges," says Jurjevich. "Because of these reasons, it has created many needs to be filled by self storage."
Greater Phoenix/Scottsdale/Mesa at a Glance
| | |
| --- | --- |
| Number of Facilities | 542 |
| Total Self-Storage | 33M Square Feet |
| 3 Year Growth in Supply | 18.3% |
| Population | 4.6M |
| Penetration Rate | 6.7 |
| Median Household Income | $67,363 |
  Note: Data from Radius+
Greater Tucson at a Glance
| | |
| --- | --- |
| Number of Facilities | 130 |
| Total Self-Storage | 6.5M Square Feet |
| 3 Year Growth in Supply | 8.8% |
| Population | 1M |
| Penetration Rate | 6.1 |
| Median Household Income | $52,379 |
  Note: Data from Radius+
---

The Storage Acquisition Group specializes in purchasing storage facilities and portfolios nationwide. Uniquely, we allow owners to sell direct without having to list their facility. With our 4-tiered approach, Market Analysis, Acquisitions, Underwriting, & Closing Support, The Storage Acquisition Group is able to help owners navigate a simple sales process while netting the highest possible profit.