Sandy Stice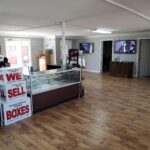 I would like to thank David and Monty for their key roles in completing the successful sale of our 96,000 square-foot self storage facility in Hialeah, Florida.  The TSAG team did a great job of keeping the transaction on track and providing the "grease" needed to reduce friction between seller and buyer when necessary.  The due diligence process was very thorough, you helped provided everything needed while handling any issues that arose.   During the period that the property was under contract, we experienced falling occupancy, as the new management company we had put in place prior to selling made changes in property operations that resulted in higher delinquency and evictions. Despite this significant problem, you kept the deal moving forward and ultimately got it closed with minimal damage.
We look forward to working with you again, should we decide to sell any other properties in our portfolio.
Sandy Stice
Ray's Self Storage-Alan Ray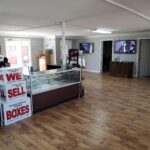 My experience with David Spencer at The Storage Acquisition Group was much appreciated. He and the entire TSAG team communicated with me throughout the due diligence and closing and, when issues arose, they were professional, responsive, and willing to put in the work to get them resolved. David ensured he was always available to answer questions and keep the transaction moving forward. I received the full asking price for my facility and felt the process was open, honest, and collaborative. Working with David Spencer and The Storage Acquisition Group proved to be a wise choice and I would recommend working with him to anyone considering selling their self storage facility.
Alan Ray
A Space Station Self Storage Testimonial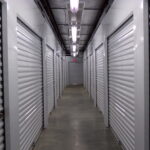 My experience with The Storage Acquisition Group was great. Bill Sitar, Tom Palumbo and his team were professional, responsive and willing to put in the work. When unexpected challenges arose, Bill, Monty and all of their associates came together to remove impediments and get the deal done. They made sure that there was always someone available to answer questions and keep the transaction moving forward. From beginning to end, the process was open, honest and collaborative. I would recommend The Storage Acquisition Group to anyone considering selling their facility.
Matthew Ashbrook
Richard Youngblood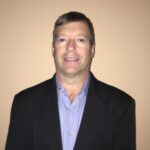 Fred Paris and his team at The Storage Acquisition Group quickly negotiated a fair sale price. Subsequently, they were always available, kept me informed of the sale progress, and treated me and my property as if I was their sole focus. The process was quick and involved nominal effort on my part. I highly recommend Fred Paris and The Storage Acquisition Group to both large and small owners.
Richard Youngblood
Fred Boozer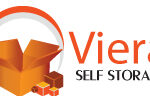 My experience with Monty and Pam was flawless. They always responded quickly to answer any questions I had and their entire team had a positive attitude, which made for a smooth closing. When Pam first reached out to me, I just had that honest feeling about the company and she further reassured me that I wouldn't be pressured to sell if decided not to while also giving me full confidence that I would receive a fair offer. From that very first call to closing, I would certainly recommend Monty and his team.
Fred Boozer
Oscar Barber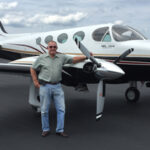 Working with Monty and his team was great. They were cooperative, answered my calls night or day and if I had a question they would run it down and do it. I actually wasn't even trying to sell. I was introduced to Monty by a mutual friend and we worked out a deal. When it comes along and looks right and you know the person you're working with is honest and trustworthy, then you do it and make a sound business decision. I would definitely recommend Monty and his team.
Oscar Barber
Thomas Minton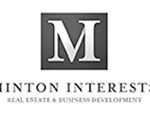 My experience with Monty and his team was excellent. They're very responsive and always available to take my call. I think it's pretty obvious that his team is very professional and it doesn't take long for you to know you're being treated with respect and that they're going to handle all of your needs. I can't say enough good things.
Thomas Minton
Michael Burnette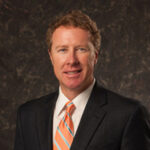 Monty is very responsive. I really only have all good things to say. I first got into self- storage facilities back in 1998 and over the years Monty and I have always stayed in touch. Even when a deal wasn't imminent, I could tell that it was important to Monty and his team to stay in touch and foster a good relationship with me. Monty let me know he would work hard to get the best deal and he consistently finds the best value. He and his team have my highest recommendation.
Michael Burnette
Dave and Nancy Blevins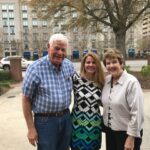 My wife and I built Harpers Road Storage Center in Virginia Beach to help our daughter Beth, her husband and brother to expand their moving & storage business. When the business direction changed, Nancy and I assumed the management for a number of years. As we passed our mid seventies, we began to consider selling. I had done business with the Spencer family way back in the 1970's, and began to discuss our options with Monty Spencer. Because we faced a large amount of depreciation recapture on the improvements and capital gains on the land, we had specific needs for a sales price and even possibly a Like Kind Exchange. Monty, Fred Paris and Mary Jo Braeutigam with The Storage Acquisition Group helped us work through the many challenges of selling our moving & storage business. They were professional, courteous, and a pleasure to work with. My family highly recommends The Storage Acquisition Group to any prospective seller.
Dave and Nancy Blevins
Brad Brodie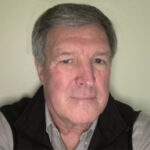 It was a smooth process start to finish. We had a short timeframe to close this – from the time I initially talked with Fred and Monty, we had 90 days to not only complete due diligence but close and we closed right on time. I've been in the storage business for 25 years. I enjoy what I do and working with folks like Monty and his team gives me the opportunity to continue doing what I'm doing with a little less stress. I would highly recommend Monty and already have.
Brad Brodie
Stephen Barrs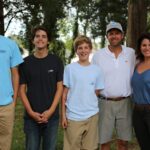 Although my partner and I were not looking to sell our Climatrol Self Storage facility when Fred Paris called, he got our attention. Fred informed us of a good opportunity and walked with us through the whole process from a cold call to closing. Fred maintained the highest level of professionalism and integrity through the whole experience. I trust him completely. He worked hard to complete the deal in a manner that worked well for both sides.
Stephen Barrs