Why list your storage facility for sale?
We already have your buyer.
Current market analysis on all properties
One point of contact throughout the process
Streamlined, in-house processing
Let's talk about your self storage facility, and what the current market looks like for your property.
Headquartered in southeastern VA with satellite offices throughout the US, The Storage Acquisition Group is a commercial real estate agency specializing in self storage acquisition
We bring the buyer to you
01
No seller paid commissions
02
We only do self storage
03
We do not list properties
04
Veteran team with large footprint across the US
05
Services for Owners of Self Storage for Sale
Acquisitions
We specialize in the acquisition of off-market self-storage facilities and portfolios in urban markets, but we are always open to good opportunities
Underwriting
Our experienced and knowledgeable in-house underwriting team ensures a quick and streamlined process from beginning to end.
Closing Support
We provide one point of contact throughout the closing process, and give you access to leading industry consultants who can provide insight and direction for your business, post-closing.
Market Analysis
Our agents enable you to make an informed decision by providing thorough, precise and insightful information on the state of the self-storage market and its forecast.
Fred Boozer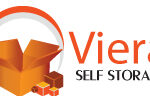 My experience with Monty and Pam was flawless. They always responded quickly to answer any questions I had and their entire team had a positive attitude, which made for a smooth closing. When Pam first reached out to me, I just had that honest feeling about the company and she further reassured me that I wouldn't be pressured to sell if decided not to while also giving me full confidence that I would receive a fair offer. From that very first call to closing, I would certainly recommend Monty and his team.
Fred Boozer
Viera Self Storage
By tsag
/ July 30, 2019
The Storage Acquisition Group today announced the sale of Derry Self Storage and Seacoast Storage in New Hampshire. The facilities...
Read More
What is The Storage Acquisition Group?
About TSAG
We represent one of the largest private owners of self-storage in the United States. Its investment fund allocated over $2 billion for acquisition of quality self storage for sale in its most recent bi-annual budget. Therefore, our offers are not contingent on financing and sellers deal directly with the purchaser, in some cases face to face. In addition, there IS NO SELLER PAID COMMISSION.
See if it's time to cash in
And Move on to Your Next Adventure.
The decision to sell is never easy. Setting aside the complexity of the transaction, simply walking away from a business can be a difficult decision. For many owners, storage ownership has been a continuous process of designing, building, maintaining, and improving the asset. As a company, we appreciate the hard work, sweat equity, financial and emotional risk that goes into this. We want to make the process smooth and help you make the right decision, so we're here to help with questions regarding market dynamics, capital gains, 1031 options, and other issues that may affect the decision or timing of a sale.
Call us for a free assessment of your property's current value.
Call Us
T (757)867-8777
F (757)867-9597
The Storage Acquisition Group today announced the sale of Derry Self Storage and Seacoast Storage in New Hampshire. The facilities are located in Derry and North Hampton, respectively. The sale was finalized on July 18, 2019. The sale was overseen by group president...