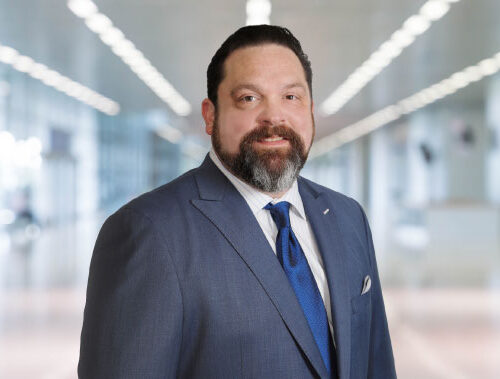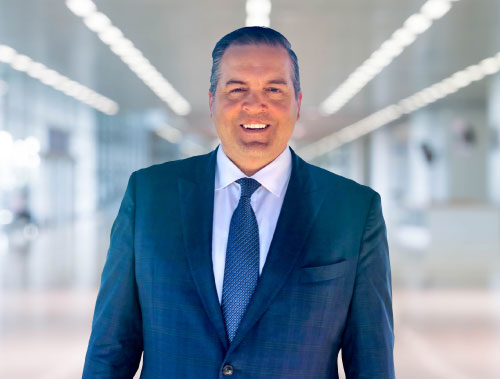 President & CEO
Monty Spencer
Cowles M. "Monty" Spencer, Jr. serves as The Storage Acquisition Group's President & CEO. Monty is an accomplished real estate executive with over 20 years of commercial real estate experience. He has won numerous CoStar® Power Broker of the Year and Commercial Real Estate Council Awards, as well as winning the Deal of the Year Award & Broker of the Year Awards for three consecutive years. Distinguished throughout the industry for developing dozens of high-profile retail projects, Monty has brought his unique blend of expertise and ambition to spearheading The Storage Acquisition Group. He received his BA from the University of Mississippi in Business Administration & Marketing.
Chief Operating Officer, Midwest
Jonathan Cutler
Jonathan joined The Storage Acquisition Group in 2016. As the owner of Cutler Enterprises, Inc. and the former Director of Acquisition, Purchasing and Estimating for KB Home, Jonathan brings over 20 years of commercial real estate, development and land use experience to the group. His in-depth knowledge of acquisitions, corporate structure and organizational behavior contribute greatly to the superior experience we provide our clients.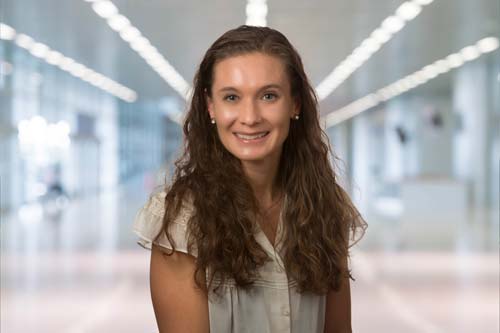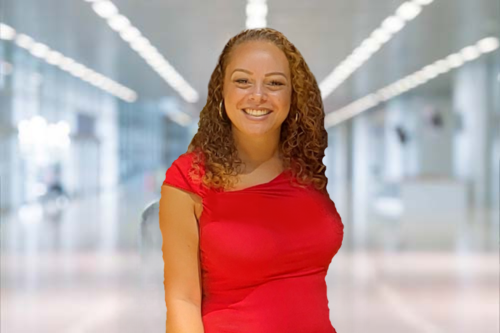 Due Diligence Coordinator
Anna Beumer
Anna joined The Storage Acquisition Group in 2016 and is responsible for municipal research, site assessment investigations, site planning, preparation of due diligence reports and tracking facilities throughout the acquisition process.
Chief Financial Officer
Mary Jo Braeutigam
Mary Jo has served as the CFO for Mid Atlantic Real Estate since 2010 & brings her skills and expertise to The Storage Acquisition Group as their CFO. She is responsible for overseeing the financing of all acquisitions nationwide.
Social Media & Marketing Manager
Tanesha Scott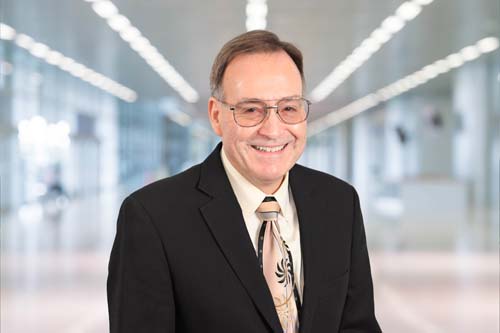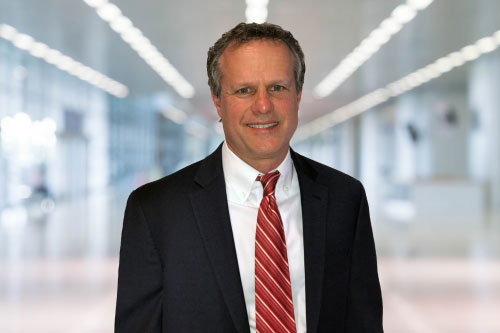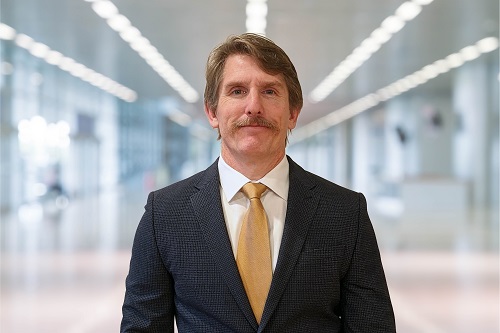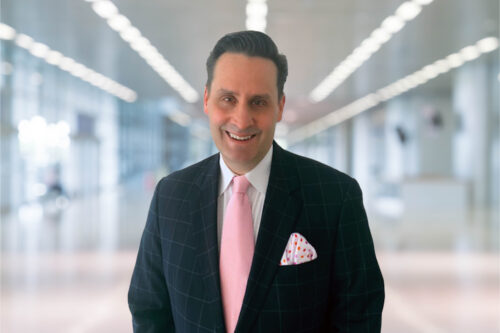 Vice President, Mid Atlantic & South
Fred Paris
Fred joined The Storage Acquisition Group in 2014 and specializes in finding facilities for acquisition in the Mid Atlantic and South. Prior to this, he represented a Walgreens Developer and The Staubach Company in site location work, as well as listed and sold commercial property during his previous 14 years in commercial real estate. Fred also worked in Economic Development at the local, regional, and state-level in Virginia and New York. Locating such companies as Symantec Corporation, Nextel Communications, and John Deere Vehicle Group. He received his Associate of Applied Science in Business Administration & BS in Business Economics from the State University of New York.
Vice President, Northeast
Bill Sitar, Jr. Esq.
William "Bill" Sitar Jr., Esq., joined The Storage Acquisition Group in 2016. As the Vice President of Sitar Realty Company & TSAG, he brings a wealth of knowledge to the group. Bill's diverse background in real estate brokerage, legal services, development and the financial sector enables him to provide comprehensive solutions during the acquisition process. In addition to being a licensed New Jersey real estate salesperson, Bill has a law license in both New Jersey and Pennsylvania. In 2008, he was recognized as an "All-Star Commercial Real Estate Broker" by Real Estate New Jersey. Bill holds a BA from Boston College, an MBA from St. Peter's College, a JD from Seton Hall University
Vice President, South & Mid Atlantic
David Spencer
Dave joined The Storage Acquisition Group in 2016. In his role as Vice President, Dave develops and assists with acquisition opportunities across the South and into the Mid Atlantic. Dave's comprehensive background in real estate development, telecommunications, technology, and environmental regulation enables him to navigate complex deals and keep projects moving in a positive direction for all parties. He received a BS in Criminal Justice from Appalachian State University and a Master's in Marine Science from William & Mary.
Director of Canadian Acquisitions
Lloyd McDonald
Lloyd joined The Storage Acquisitions Group in 2021 serving as the Director of Canadian Acquisitions.  He has an extensive background in real estate and built a private financial services firm which placed over 1B of investor capital into multi-family, commercial, and industrial asset classes across North America.  Most recently, Lloyd was instrumental in the consolidation of a national portfolio of self-storage assets in Canada.  His talent for building relationships, analyzing businesses, and negotiating deals make him the ideal leader to oversee the Canadian market.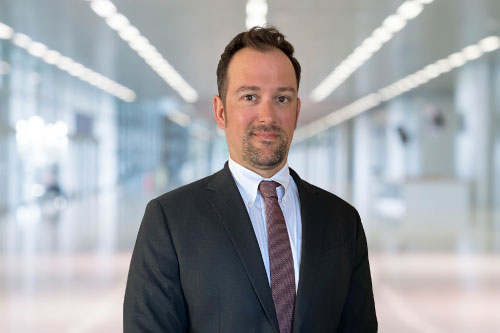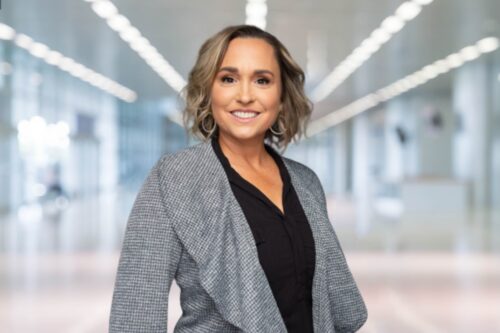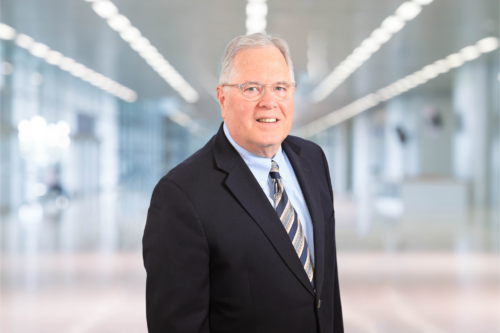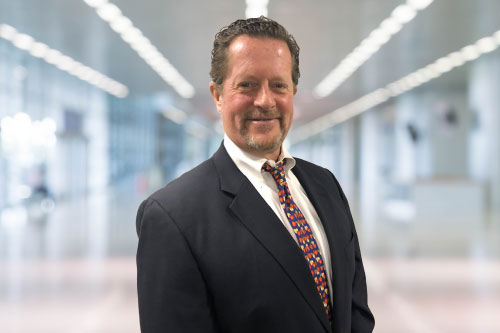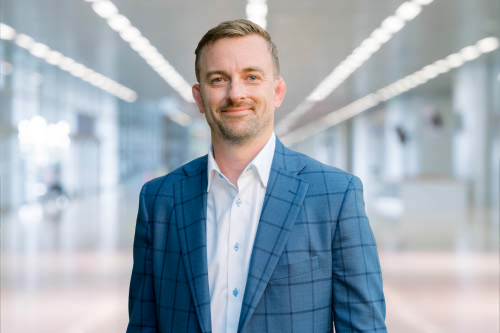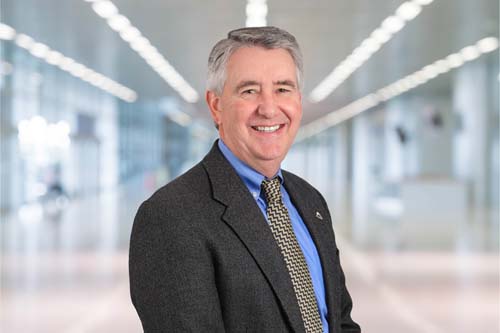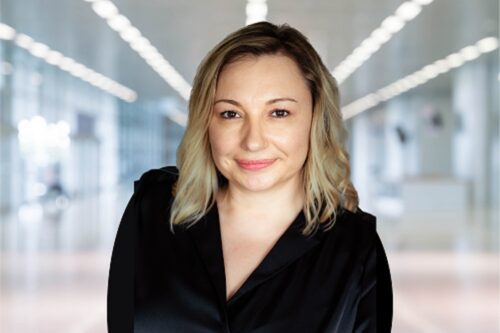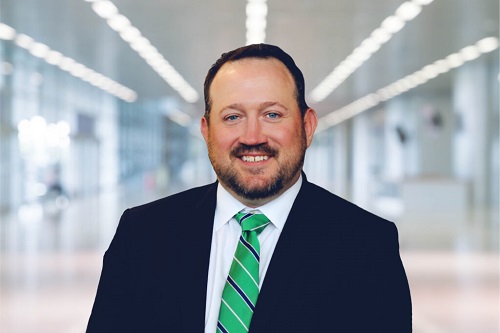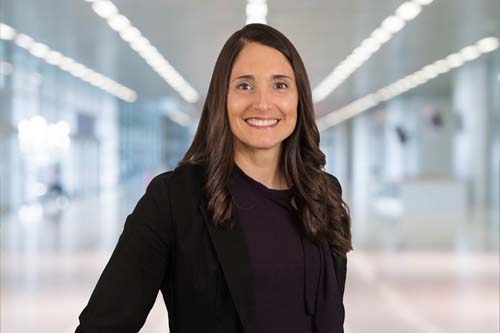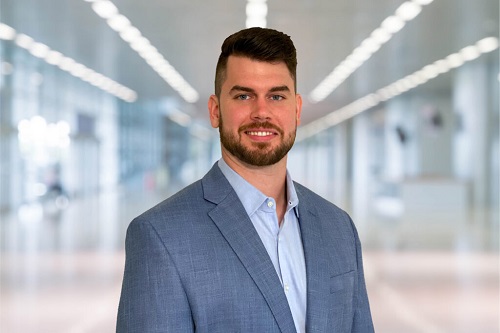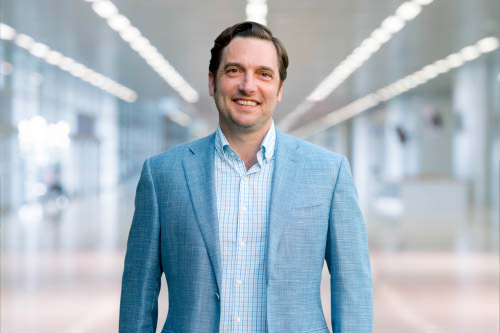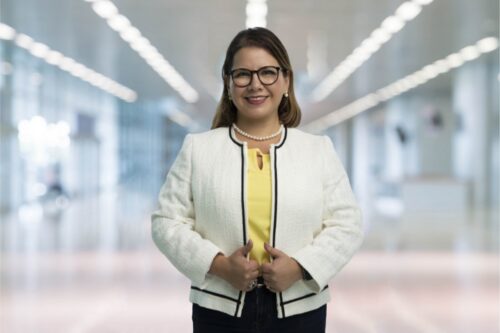 Advisor, Pacific Northwest & Northeast
Andrew Burachinsky, MBA
Based out of New Jersey, Andrew became a member of The Storage Acquisition Group in 2018. Prior to his career in commercial real estate, Andrew spent the majority of his career working as an accountant for a private equity fund manager focused on institutional-quality real estate investments in Latin America. He utilizes his knowledge and experience in Finance & Accounting to provide an edge in the constantly changing self-storage industry. Andrew received his BS in Finance from Rutgers University and his MBA with a concentration in Management from Centenary College.
Advisor, Mid-Atlantic & South
Heatherly Cabral
Based out of Virginia and Florida, Heatherly became a member of The Storage Acquisition Group in 2023. Her task has been to diligently source acquisition opportunities in the Mid Atlantic and South-East Regions. Heatherly has been a Top Producing Real Estate advisor/broker for almost 20 years. She is also an investor herself in many cash flowing Real Estate assets. Throughout the years, Heatherly has served her clients using creative strategies to accomplish their investment goals. Heatherly graduated from Oral Roberts University with an Undergraduate degree in Education.
Senior Advisor
David Clarke
David Clarke, Senior Advisor
David Clarke has 30+ years' experience in corporate real estate and development.  He is a former Development Director for a Charlotte-based firm where he participated in the development of multiple grocery-anchored retail shopping centers in the Southeast and Mid-Atlantic states. Prior to that, he was Senior Director of Real Estate for both Eckerd and Rite Aid Corporations.  Previous executive real estate positions included stints with Home Quarters Warehouse, Farm Fresh and Safeway.  David is a graduate of Virginia Commonwealth University School of Business and lives in Virginia Beach, Virginia.
Advisor, Northeast
John Cranley
John joined The Storage Acquisition Group in 2017. In addition to his role there, he is a Sales Associate for the Sitar Company, a full-service commercial real estate firm based in New Jersey. John focuses on acquisition opportunities in NJ and the Northeast. John uses his experience in commercial transactions to meet the needs of self-storage facility owners looking to sell. Additionally, John has 25+ years working in finance, primarily in the Institutional equity trading department of Morgan Stanley, holding Series 7, 24, 55, 63 & 65 licenses. He received his BA in American Studies from Middlebury College.
Advisor, Mid Atlantic
Scott Eckert, MBA
Scott joined The Storage Acquisition Group in 2017 to source acquisition opportunities throughout the Mid-Atlantic region. Scott's background is in real estate appraisal and valuation assignments of multifamily property throughout Virginia. Scott received his BS in Criminal Justice & Safety Studies from Virginia Commonwealth University and later earned his MBA from the College of William and Mary's Mason School of Business with an emphasis in Entrepreneurship and Real Estate.
Senior Advisor, Mid Atlantic & Midwest
Jonathan S. Guion, SIOR
Jonathan has over 30 years of commercial real estate experience specializing in investment properties, representing clients in the purchase and sale of properties and development. As a real estate owner/investor, Jonathan understands his client's perspective of property ownership, values, ROI and the value of cash flows. Jonathan is a member of the Society of Office and Industrial REALTORS (SIOR) where he served as an Officer and the State Chapter treasurer for over twelve years. Jonathan earned a BS in Business and an MBA in Finance from Old Dominion University.
Advisor, Mid-Atlantic & South
Lidiya Korzhuk
Meet Lidiya Korzhuk, a realtor with 22 years of experience specializing in industrial and commercial properties. She discovered her passion for real estate while serving as a translator for a Ukrainian-speaking family friend purchasing their first home. Lidiya is constantly honing her skills to keep up with today's fast-paced market and has built a successful business from scratch as both a buyer's and seller's agent. She holds a plethora of certifications and designations, including the Real Estate Negotiation Expert, Accredited Buyer's Representative, Seller Representative Specialist, Pricing Strategy Advisor, Certified International Property Specialist, NAR's GREEN Designation, Certified Luxury Home Marketing Specialist, Master Certified Negotiation Expert, and CCIM courses in commercial investment real estate. Lidiya's dedication to her clients and her love of real estate makes her an expert in her field.
Advisor, Midwest
Chris Nielsen, CCIM
Chris joined The Storage Acquisition Group in 2016 and has been applying his expertise to acquisition opportunities in the Midwest. Chris has been involved in the acquisition of investment property and development for over 10 years in the Midwest. After being recruited back to Nebraska from Washington DC in 2007 to work on a Senate campaign, he became interested in economic development and real estate. His experience spans a 17-state footprint and transactions involving warehouses, enclosed malls, power centers, multifamily, 1031 exchanges and single triple net investments. Chris received his BA in Political Science & Psychology from the University of Nebraska.
Advisor, California & Pacific Northwest
Melissa Shandor
Melissa Shandor serves as the Strategic Advisor in California & the Pacific Northwest for The Storage Acquisition Group.  She utilizes her background and expertise in data analytics to acquire self-storage assets and maximize return on investment for sellers.  By supporting owners, investors, and developers in navigating market data, she has developed professional networks for information exchange.
Advisor, Southwest & Midwest
Dylan Stallings
Dylan Stallings joined The Storage Acquisition Group in 2020 serving as an analyst for storage assets nationwide.  Dylan utilizes his background in finance and economics to research markets and provides industry reports for potential acquisitions nationwide.  Dylan graduated with a Bachelor of Science degree from California University of Pennsylvania with a major in Business Administration and Finance and a Minor in Economics.
Advisor, Mid Atlantic
Jonathan Spencer
Since Jonathan Spencer joined The Storage Acquisition Group in 2018, his focus has been on sourcing acquisition opportunities throughout the Mid-Atlantic and Southeast regions. As a 13-year veteran of the advertising industry, Jonathan leverages his robust understanding of marketing and communications to optimize the acquisition experience for every seller. Jonathan holds a Bachelor of Science in Marketing from Virginia Commonwealth University and lives in Richmond, Virginia.
Advisor, Mid-Atlantic & South
Mina Rickey
Mina Rickey, co-owner of Rickey's Jerky, ventured into commercial real estate amid COVID-19 restrictions. She joined the Jake and Gino group for multifamily insights and partnered with Vestright to learn land acquisition. Since January 2022, she has pursued commercial real estate full-time with an eager attitude, patience, and continuous learning. Now, Mina is ready to expand into self-storage, joining forces to acquire new facilities and make lasting contributions to the industry.