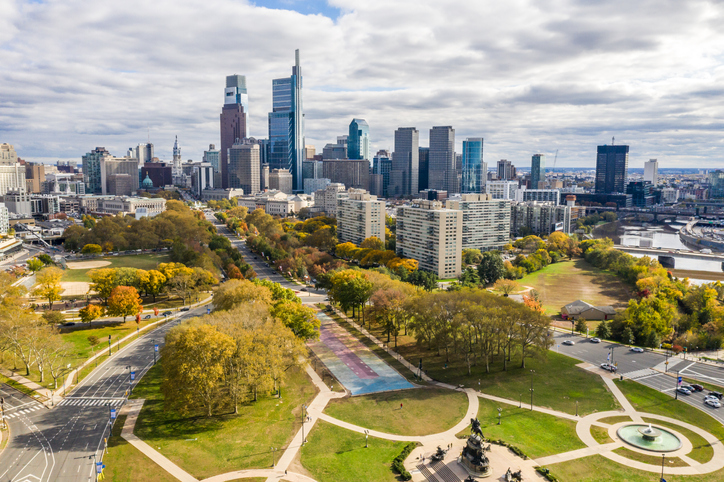 TSAG Market Analysis: Philadelphia
By: The Storage Acquisition Group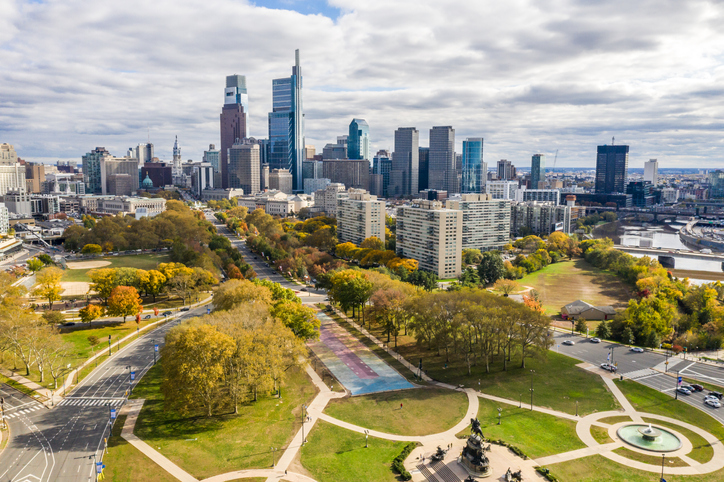 The relatively stable Philadelphia-area self-storage market could be in for some turbulence soon due to an expected influx of new facilities into the region, according to data from a leading industry research firm.
Not all areas of the Philadelphia metropolitan area – which includes southeastern Pennsylvania, southwestern New Jersey and parts of northern Delaware – are seeing a sharp uptick in new supplies of self-storage facilities.
But downtown Philadelphia and other parts of the city now have approximately 50 percent more self-storage space either in the planning or construction stage, meaning the region's overall growth of new supplies could spike by 18.5 percent, according to data from Radius +, the research and data analytics arm of Union Realtime, which closely tracks self-storage across the nation.
Existing facilities in the City of Brotherly Love will undoubtedly feel the impact of new facilities, which traditionally offer bargain prices in order to gain market share when they first open. The question is how much of a price ripple effect will be felt in outlying areas as a result of the new supplies.
"Some areas are going to experience some pain" says Cory Sylvester, principal at Radius +. "Rental prices will be under pressure for a few years."
"The supply has definitely increased in south Philadelphia," says Dan White, operations manager at Argus Properties Management, which manages nine self-storage facilities in the region, five of them within Philadelphia itself and two on the city's outskirts.
"It's hard to say how much more the market can take in terms of new supplies," said White, who also serves on the board of directors of the Pennsylvania Self-Storage Association.
But White and other industry officials remain bullish in general on the Philadelphia metropolitan market, saying it's a dynamic and densely populated area that can withstand the short-term influx of new supplies.
Indeed, the region's overall storage penetration rate – or the number of square feet of self-storage space per capita – currently stands at 3.9, compared to the national rate of 5.8, according to Radius + data.
That relatively low figure may partly explain the interest of investors to build in the area. The region's prices have also been attractive to developers.
In August 2019, rental prices for a 10-foot-by-10-foot climate-controlled unit hovered in the $155 range, with non-climate-control units fetching in the $130 range, according to Radius + data.
Regional prices dipped this past spring due to the coronavirus lockdowns, but prices have since nearly rebounded for climate-controlled unit to about $145 in the first half of August. Prices for non-climate-controlled units have fully rebounded to their immediate pre-virus levels.
Indeed, regional prices for both climate-controlled and non-climate-controlled units are currently hovering at their approximate August 2017 levels, an indication of how stable the overall Philadelphia-area market has been over recent years, according to Radius + data.
In all, the Philadelphia area has "strong supply-demand fundamentals" that make it an attractive market for investors, says Monty Spencer, CEO of Storage Acquisition Group in Yorktown, Virginia.
Some subsectors of the market may be seeing some overbuilding, but the market as a whole is solid, Spencer says.
There are specific pockets within the Philadelphia MSA that are considered a "high barrier" to enter, few owners are willing to sell, Spencer said.  "It's a difficult market to acquire institutional-grade assets," he said.
Mike Moyer, the owner of Allentown-based Budget Store & Lock Self Storage, which owns 37 facilities in the region, agrees that it's hard to find good properties to develop or buy in the region. "It's like finding a needle in the haystack," he says.
Outside the city proper, the self-storage market is seeing some new-construction activity, though not nearly as much as in the city of Philadelphia itself, says Moyer, president of the Pennsylvania Self-Storage Association.
"I wouldn't say we're extremely overbuilt," says Moyer of outlying towns and cities near Philadelphia. "There's been activity, but in general I would say it's been stable."
Despite the uncertainty this past spring due to the coronavirus outbreak, demand for self-storage space remains strong in the region — and the interest in buying and selling also remains steady, Moyer says.
Radius's Sylvester agrees that outlying areas have seen only "moderate growth' in inventory in recent years. "Many areas are doing just fine," he said, adding that the southern New Jersey region is performing particularly well.
But he said there's no escaping the fact that 58 new facilities are in the "pipeline stage" of development, potentially adding 4.5 million square feet to the region's current 24.3 million square feet of self-storage space. Again, most of that new supply is in the city of Philadelphia itself, but price pressures will indeed build, he said.
The same phenomenon has happened in other markets around the country: A flood of new supplies temporarily driving prices down, followed by a pullback by investors and then a slow recovery back to old price levels. If that's indeed in store for Philadelphia, then the long-term prospects for the region remain bright.
"We're still very optimistic about Philadelphia – and not just the immediate metro market but the entire Metropolitan Statistical Area," says Spencer of Storage Acquisition Group, noting the Camden, New Jersey area is also a "very attractive" area for investors.
Self-storage Markets at a Glance:
Philadelphia Metropolitan Area
| | |
| --- | --- |
| Square Feet of Space | 24.3 Million |
| Number of Facilities | 452 |
| Population | 6.2 Million |
| Penetration Rate | 3.9 |
| New Supply Increase in Pipeline | 18.5% |
Note: Data from Radius+
---

The Storage Acquisition Group specializes in purchasing storage facilities and portfolios nationwide. Uniquely, we allow owners to sell direct without having to list their facility. With our 4-tiered approach, Market Analysis, Acquisitions, Underwriting, & Closing Support, The Storage Acquisition Group is able to help owners navigate a simple sales process while netting the highest possible profit.