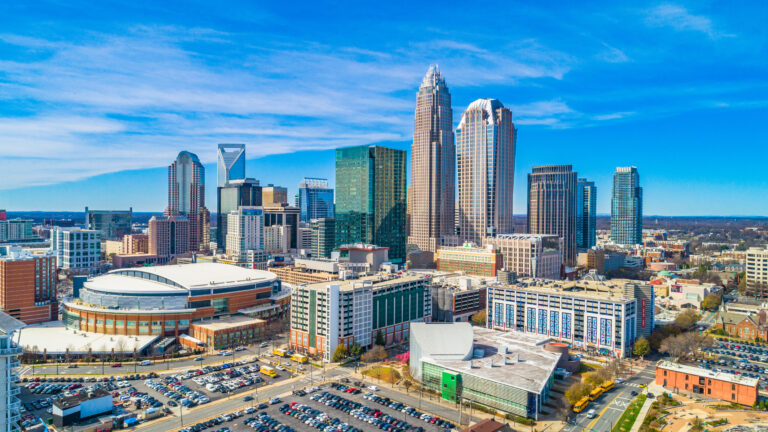 TSAG Market Analysis: The Carolinas
By: The Storage Acquisition Group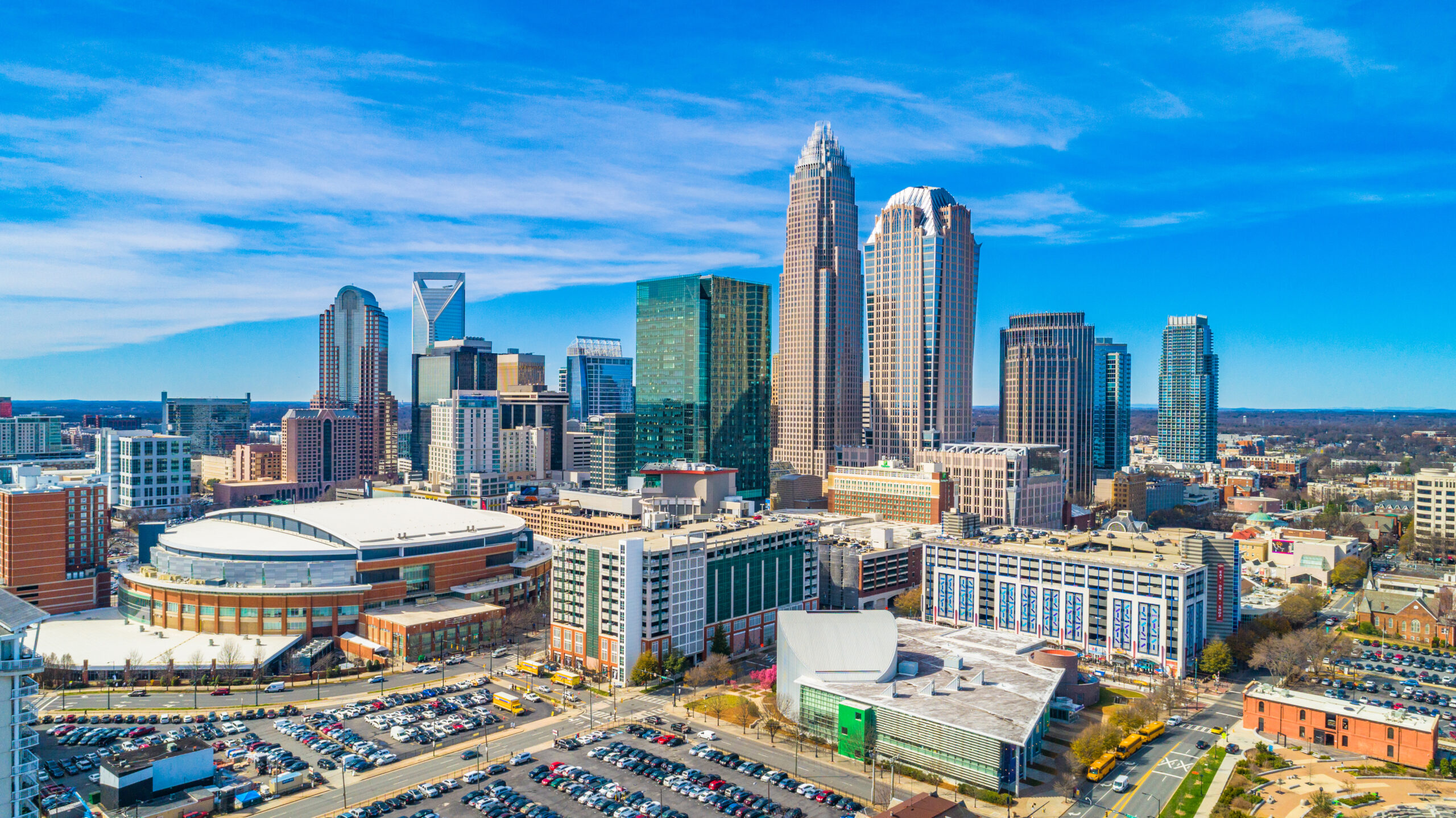 Due to the "extremely high" influx of new self-storage supply in recent years, the North Carolina and South Carolina storage markets can expect prices to remain low into the foreseeable future until the two-state region's supply-and-demand imbalance stabilizes, according to industry experts.
North Carolina is already starting to see prices settle down after unprecedented supply growth over the past three years, including a 17.5 percent supply surge in the Charlotte area and a whopping 25.6 percent spike in the Raleigh-Durham area. Both rates are well above the national 10.8 percent growth rate during the same time period, according to Radius+, the data analytics and research firm that closely tracks self-storage across the nation.
With North Carolina's population continuing to increase – and with Raleigh-Durham's "Research Triangle" acting as a major generator of economic activity – the Tar Heel state should soon reach a stabilization point in prices, which have fallen anywhere from 25 to 35 percent for 10-by-10-foot climate-controlled units since 2016, according to Radius+ data.
"The prospects for Charlotte and other markets (in North Carolina) remain very strong," says Cory Sylvester, a principal at Radius+. "The fundamentals are still there."
Robert Kapp, president of American Self Storage in Raleigh, agrees that the new-construction frenzy has recently eased in North Carolina and prices are starting to stabilize. Kapp's firm owns 10 facilities in North Carolina, stretching from Raleigh-Durham to the Charlotte area.
"It was sort of like a wild, wild west gold rush," Kapp said of the recent overbuilding in North Carolina. "Some developers got their fingers smacked a little, so the new pioneers that were coming into the market are slowing up. Things are settling down."
But South Carolina is a different story. Its recent building boom – including a 25 percent jump in self-storage supply in the Charleston area over the past three years – came a little later than the construction craze in North Carolina, according to data.
As a result, it may take a while longer, perhaps a few years, for the absorption of new supplies and for prices to stabilize in metro-markets such as Charleston and Greenville, industry experts say.
Any stabilization would be welcome in Charleston, where prices for 10-by-10 climate-controlled units fell by 27 percent from 2016 to 2019. Prices for non-climate-controlled units fell by 38 percent during the same time period, according to Radius+ data.
The ongoing coronavirus pandemic, and the ensuing economic downturn, has only exacerbated the pricing situation in Charleston, where prices for both climate-controlled and non-climate-controlled units were down in June by about $20 compared to the same period in 2019, according to data.
Part of that pandemic-era plunge is directly attributable to real estate investment trusts (REITs) slashing their street rates in order to gain market share, a phenomenon that's happened in other markets around the country, Sylvester says
"They've really gotten whacked," Sylvester says of Charleston self-storage operators in general.
Kevin Leebrick, head of My Storage Ops, which owns five self-storage facilities and manages others across the Carolinas, says South Carolina has been "hit a little harder than North Carolina" due to the state being "awash in new supply."
Why the surge in new supply in South Carolina? Besides the fact, the area is doing well economically (the pandemic downturn aside), South Carolina was actually underserved for years in self-storage facilities, thus attracting hungry investors determined to develop as fast as possible, says Leebrick.
"Investors have discovered South Carolina," says Leebrick, a member of both the South Carolina and North Carolina self-storage associations.
Today, South Carolina's major submarkets are anything but underserved.
Charlestown's self-storage penetration rate – or the number of self-storage square feet per capita – stood at 8.1 in June, compared to the national average of 5.8 square feet per capita. Greenville's penetration rate was 7.5 in June.
By comparison, Charlotte's penetration rate stood at 6.6 in late June, while Raleigh's hovered around 7.2.
"It's going to take a while to absorb all the new supply" in South Carolina, says Leebrick.
But industry officials stress that, in the short-term, there are still attractive pockets of opportunities for investors in both states, particularly in North Carolina.
Monty Spencer, CEO of Storage Acquisition Group in Yorktown, Virginia, says the best investment opportunities always come down to the "neighborhood market," not the broad-brush state markets.
In North Carolina, Spencer says some areas around Charlotte and Wilmington remain interesting prospects for investors, while the Raleigh-Durham area remains more tenuous.
In South Carolina, the situation is similar – some submarkets are more attractive than others. The Hilton Head and coastal areas in general remain strong markets for investors, especially if individual towns have high-barriers to entry, such as zoning restrictions.
By comparison, the Charleston and Columbia areas are not nearly as attractive due to recent overbuilding, Spencer says.
"You have to be a little more careful in those areas that have seen overbuilding," says Spencer.
Radius+'s Sylvester says both North Carolina and South Carolina should rebound from past overbuilding, as their populations and economies grow and create move demand for self-storage.
"They've both seen massive increases" in supply, he said. "But ultimately their population growth over time can keep up with the supply growth. It will just take some time."
Self-storage Markets at a Glance:
| | | | |
| --- | --- | --- | --- |
| | Charlotte, NC | Raleigh, NC | Charleston, SC |
| Square Feet of Space | 17.3 million | 9.9 million | 6.4 million |
| Number of Facilities | 401 | 202 | 134 |
| Population             | 2.6 million | 1.3 million | 798,000 |
| Penetration Rate | 6.6 | 7.2 | 8.1 |
| 3-Year Growth Rate (Supply) | 17.5% | 26.5% | 25% |
Note: Data from Radius+
---

The Storage Acquisition Group specializes in purchasing storage facilities and portfolios nationwide. Uniquely, we allow owners to sell direct without having to list their facility. With our 4-tiered approach, Market Analysis, Acquisitions, Underwriting, & Closing Support, The Storage Acquisition Group is able to help owners navigate a simple sales process while netting the highest possible profit.