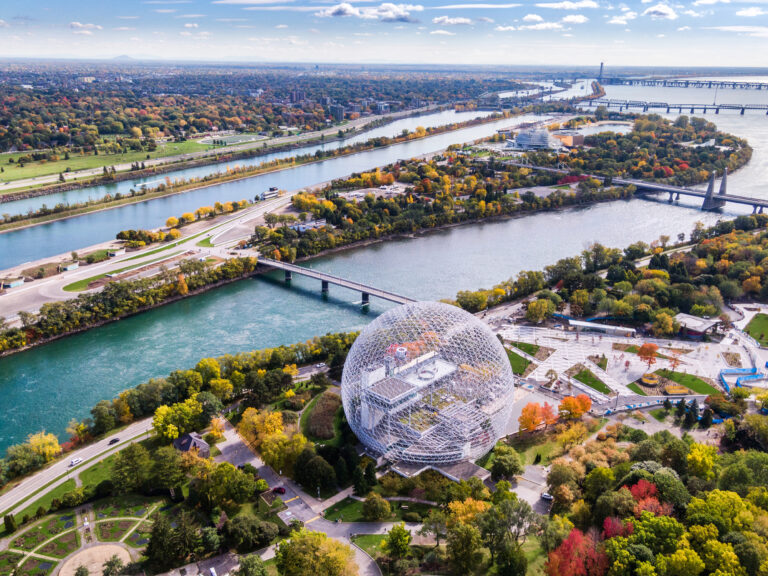 TSAG Market Analysis: Montreal
By: The Storage Acquisition Group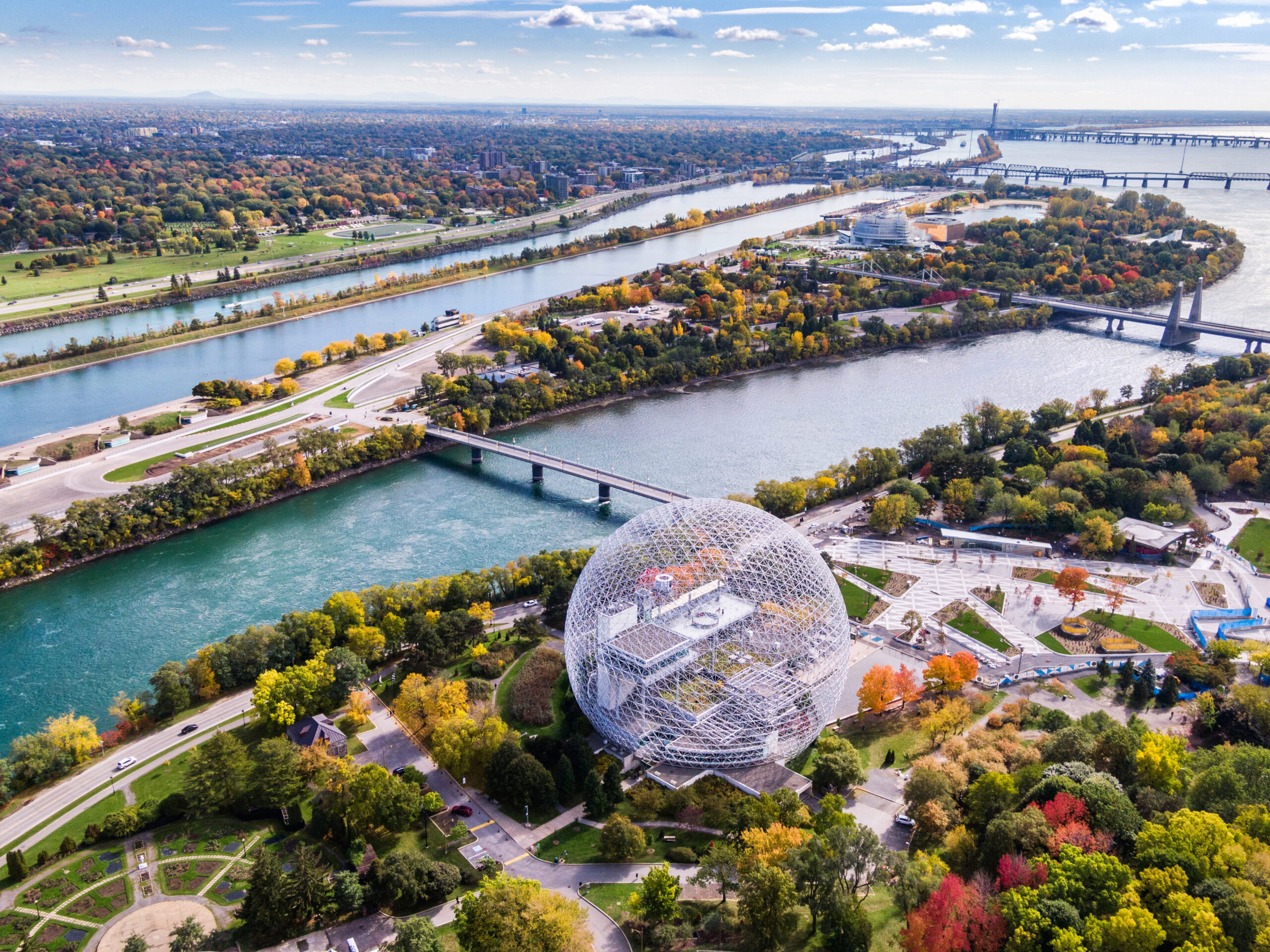 First off, it's "entreposage," not "storage."
That's one of many things U.S. investors and others need to learn when trying to crack into the highly desirable but high-barrier self-storage market in Montreal, the second largest city in Canada.
Much has been made of the subtle differences between the Canadian and American self-storage markets, such as Canada's higher construction costs and capital gains taxes and its lower number of storage units per capita compared to the U.S.
But those differences are only magnified in Montreal, the cultural and economic center of the French-speaking Quebec province that thinks of itself as almost a separate nation within a nation, with its own unique laws and regulations, including mandatory use of French when conducting (most) business in Quebec.
"French-Canadians are very proud of their language and heritage," says Alain Gingras, senior director at StorageMart, which owns eight self-storage facilities in Quebec, five of them in the immediate Montreal area. "Anyone who doesn't understand that (pride) is going to be in for a surprise."
To be clear: Montreal, like other large Canadian cities, is an attractive self-storage market for long-time owners and new investors alike.
With more than 4 million people living in the metropolitan Montreal area, demand for self-storage is growing, albeit at a slower pace than in the U.S., and rent prices are strong, running around $200 (Canadian) a month, or about $156 in U.S. dollars, for a 10-by-10-foot storage unit.
But demand alone doesn't account for the solid pricing. The Montreal area has a relatively small supply of storage properties, about 136 facilities, which amounts to about 1.39 square feet of storage space per capita, a low level compared to the penetration rate in other major Canadian cities, according to data from Radius Plus.
There are a number of reasons for the low supply, including the fact that Montreal proper is an island city at the confluence of the St. Lawrence and Ottawa rivers and doesn't have much available space on which to build.
"The cost of land is very restrictive," says Lloyd McDonald, director of Canadian acquisitions for The Storage Acquisition Group. "It's not easy to find affordable space to build. Montreal is an older city, so old buildings often have to be converted if you want more storage."
But like in other parts of Canada, as well as in parts of the U.S., zoning and permitting are tough in Montreal, increasing the time and cost of conversions or new construction, assuming investors can find properties to develop or redevelop. Further, construction costs are high in Montreal, as they are throughout most of Canada, even compared to the increasing rates in the U.S.
The city's lack of available land and zoning restrictions has tended to push new self-storage construction into Montreal's suburbs, though even there the pace of development is slower than in other areas of Canada, industry officials agree.
Another reason for the tight storage supply in the Montreal area: modern self-storage consisting of multi-story facilities and sophisticated climate-controlled systems – is relatively new to Canada, not just Montreal.  This is in comparison to the U.S. where these features consistently exist in major MSA's.
"People here are just discovering self-storage," says Simon Berman, co-founder of Montreal Mini-Storage, operator of 14 facilities in Quebec, with an additional two facilities on the way as a result of conversion projects. "There's a relatively low awareness of self-storage, but it's gaining acceptance. People realize they need space."
And, last but not least, there are indeed cultural barriers that can make it challenging for some non-French speakers to do business in Montreal, such as requirements that marketing has to be conducted in both French and English.
"It's different doing business in Quebec in general," says David Allan, vice president of Apple Self Storage and a well-known writer and speaker about the Canadian self-storage industry. "Montreal is such a wonderful city. They're very proud of their heritage, so they have specific laws to protect it. It's little things that can be a challenge, such as digital marketing in both languages."
In addition, French-Canadians tend to like doing business with local or regional companies, if possible, so larger national (or continental) self-storage operators may be at a disadvantage when it comes to some local customers, industry officials agree.
Such customer sentiments and other high-barrier factors partly explain why there are relatively few large self-storage players in the Montreal market compared to the rest of Canada.  About 50 percent of self-storage facilities in Toronto are owned by national companies, but in Montreal, the figure is only about 15 percent. Partly due to hesitancy on the part of developers and investors to enter the market.
The overall attractions of Montreal – including its size, growing storage demand, and solid pricing — ultimately outweigh any challenges.
"Montreal is such a unique city," agrees McDonald of The Storage Acquisition Group. "It's a good storage market with a lot of potential to grow."
And remember: it's "entreposage," not "storage," or "entreposage libre service," if you really want to impress the locals.
Greater Montreal at a Glance
| | |
| --- | --- |
| Population | 4.2M |
| Square Feet of Storage Space | 5.5M |
| Number of Storage Facilities | 136 |
| Penetration Rate | 1.39 |
| Percentage of renter-occupied dwellings | 42% |
  Note: Data from Radius+, industry officials

The Storage Acquisition Group specializes in purchasing storage facilities and portfolios nationwide. Uniquely, we allow owners to sell direct without having to list their facility. With our 4-tiered approach, Market Analysis, Acquisitions, Underwriting, & Closing Support, The Storage Acquisition Group is able to help owners navigate a simple sales process while netting the highest possible profit.