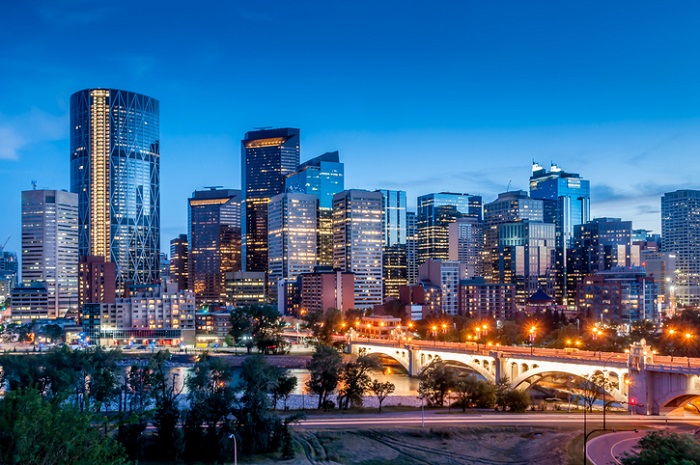 TSAG Market Analysis: Calgary
By: The Storage Acquisition Group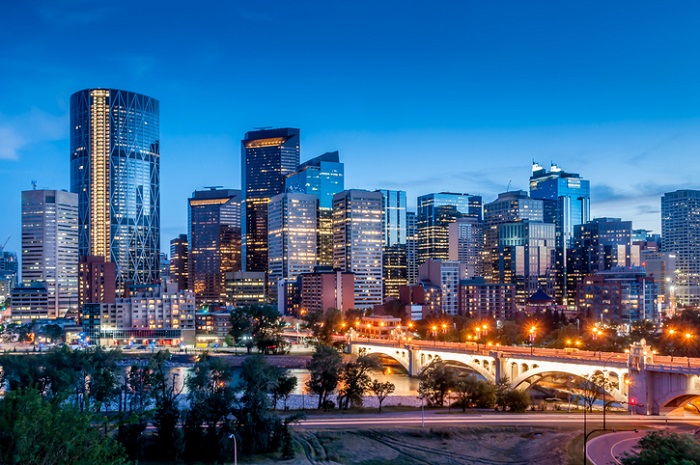 Calgary is a seemingly boom-or-bust town in more ways than one.
Canada's third-largest city and fourth-largest metropolitan center, Calgary is well known for its vibrant, though volatile, oil-and-gas industry that has economically dominated large portions of Alberta Province for decades now.  This has spurred fast growth when times are good for the oil and gas markets and slow growth when times are not so good.
In a way, Calgary's self-storage market reflects that boom-or-bust trend.  Some areas of metropolitan Calgary are experiencing an oversaturation of self-storage facilities while other areas have little or no facilities. Other areas have seen construction of new self-storage facilities, while many areas still rely on old (and full) drive-up facilities.
"It doesn't make sense sometimes," says Louis Libin of Calgary-based Trilogy Self Storage, referring to the juxtaposition of old and new storage facilities spread inconsistently around the Calgary region. "Calgary is an anomaly. You'll have an old and unheated drive-up facility doing well and nearby a new facility that's struggling."
To be clear, Libin and other self-storage players are big fans of the Calgary market, noting that the metropolitan area continues to grow in population, though in fits and starts, and that the economy has been diversifying in recent years. The Calgary region's population now stands at about 1.4 million people.
As for the region's self-storage market, Radius Plus currently tracks 64 storage facilities, or 3.17 million square feet of space, in the Calgary metropolitan area.
As is the case in other Canadian cities, Calgary has fewer square feet of storage space per capita compared to metro areas in the U.S. The self-storage penetration rate for metropolitan Calgary is about 2.25, roughly equal to other major Canadian cities but only about one-third the rate as seen in U.S. cities.
The reason cited for the relatively low storage supply in Calgary and other Canadian cities: higher taxes and construction prices and tougher zoning and building codes.
Industry experts also note that self-storage is still a relatively new concept for many Canadians, though its popularity and the demand for space are steadily rising.
The result of the limited supply and slowly growing demand: solid rental prices in Calgary.
Prices for 10-foot-by-10-foot storage units can range anywhere from $180 to $200 and up (Canadian dollars) per month, or $145 to $161 in U.S. dollars, according to Radius Plus data. Those are strong numbers, no matter what the international currency.
The favorable rental numbers and other positive factors are attracting more self-storage investment players to Calgary, says Matt Verity, vice president of storage operations and marketing at StoreWest, which owns two self-storage facilities in Calgary, one in Montreal and two in Nova Scotia.
"It's getting more competitive," says Verity. "More companies are looking at Calgary." They include both Canadian and U.S. self-storage players, he notes.  New construction is occurring in some parts of the city – while existing facilities are being snapped up. "Consolidation is occurring," says Verity.
It helps that the oil-and-gas industry has been on the upswing of late, as commodity prices soar amid supply-chain problems across the world, caused mostly by pandemic-related disruptions at international ports. Calgary is benefiting from that recent surge in oil and gas prices.
"It's getting more robust," Verity says. "We're feeling more bullish these days."
The city needed the economic shot in the arm, considering the global oil-and-gas industry had been struggling until recently and harming Calgary's economy in the process. Indeed, the office vacancy rate in downtown Calgary remains high and the region's unemployment rate hovers at about 9 percent, according to data.
The economic ups and downs have made Calgary a tricky place for self-storage, Calgary is a good market, but it's volatile.  The pluses are definitely there, noting the region's growing population and strong housing market. Calgary's median household income is also strong at $107,479 (Canadian), higher than other major Canadian cities, such as Montreal, where the median household income is about $85,000 (Canadian), according to Radius Plus data.
In addition, Calgary may be known as an oil-and-gas town, but it's located in a scenically beautiful area of Alberta, at the foothills of Canada's Rocky Mountains, and its tourism and recreational sectors are considered strong — and getting stronger by the year.  That has led to a boost in storage of boats, RVs, and other recreational-related items.
"I'm very, very bullish on Calgary," says Lloyd McDonald, director of acquisitions in Canada for The Storage Acquisition Group. "It's a very beautiful and livable area. There's more to Calgary than oil and gas."
McDonald notes that storage occupancy levels in Calgary have remained strong over the years despite economic ups and downs. Indeed, some of the best-performing facilities are non-climate-control, drive-up storage structures built in the 1970s and 1980s.
Meanwhile, new facilities are mostly going up in the outer northern, western, and southern areas of metro Calgary. McDonald said there are "great opportunities" for development in underserved areas of Calgary.
Libin of Trilogy Self Storage said his firm is eyeing possible new self-storage developments "within a five- to ten-year window," possibly marrying them up with car-wash services at sites. "I'm not too worried about raising capital (for new projects)," says Libin.  Still, zoning restrictions are among the biggest challenges facing any new developments, Libin says.
Verity at StoreWest said it's critical to carefully research an area before embarking on new storage projects in the Calgary area. After securing a site, developers then need to closely work with community groups and boards to make sure their concerns are addressed.
Among the things communities want are well-landscaped sites and ground-floor amenities of some sort, such as retail or some other non-storage services, Verity says.
Greater Calgary at a Glance
| | |
| --- | --- |
| Population | 1.4M |
| Penetration Rate | 2.25 |
| Development Pipeline | 2.25% |
| Median Household Income | $107,479 (Canadian) |
| Tracked SF of Storage | 3.17M |
  Note: Data from Radius+, industry officials

The Storage Acquisition Group specializes in purchasing storage facilities and portfolios nationwide. Uniquely, we allow owners to sell direct without having to list their facility. With our 4-tiered approach, Market Analysis, Acquisitions, Underwriting, & Closing Support, The Storage Acquisition Group is able to help owners navigate a simple sales process while netting the highest possible profit.