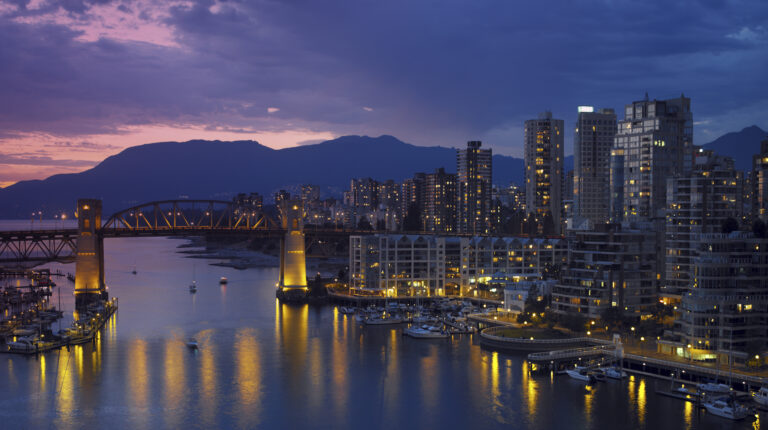 TSAG Market Analysis: Vancouver
By: The Storage Acquisition Group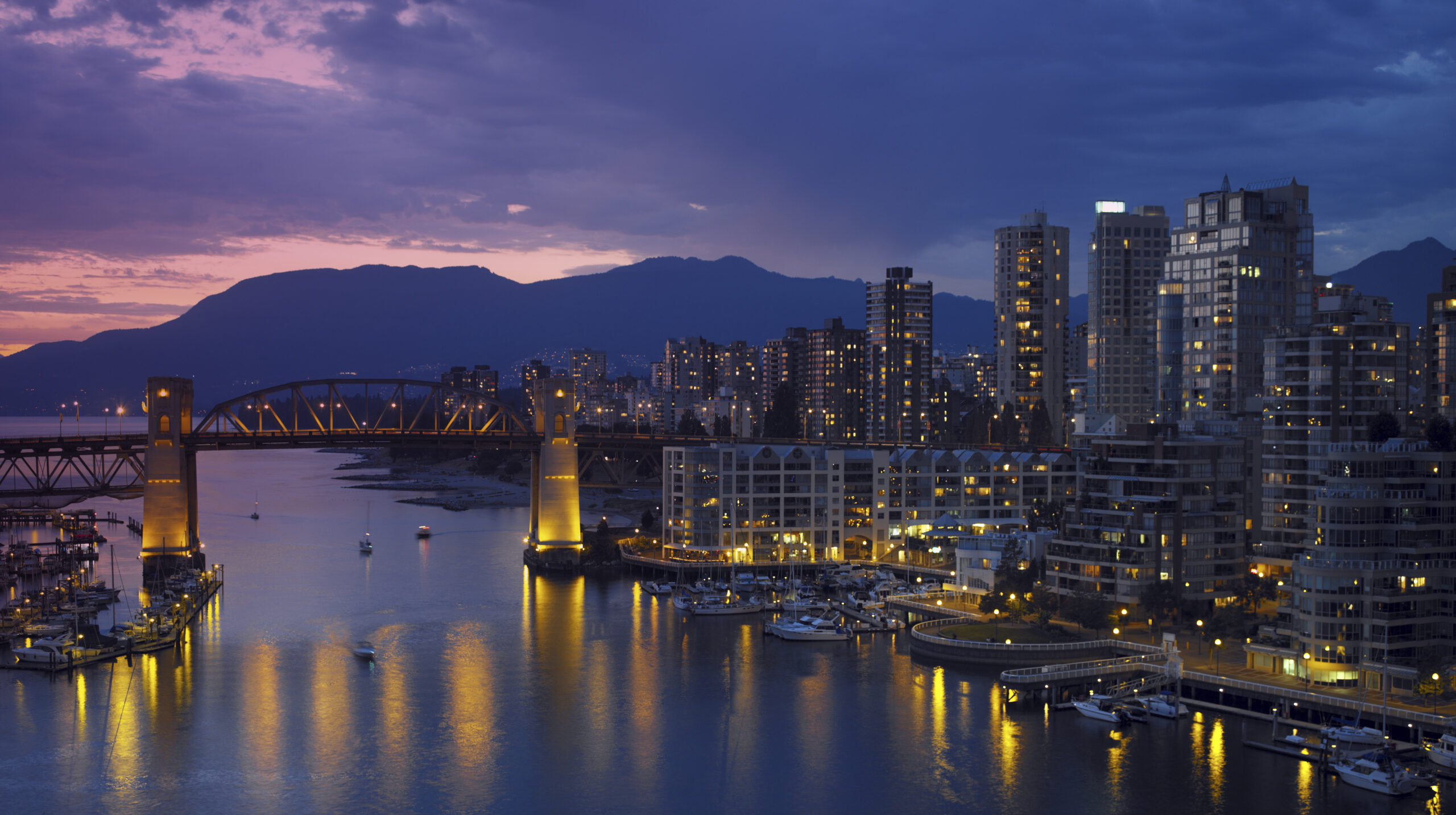 Vancouver is considered one of best self-storage markets for investors in North America; that is if you can find an affordable property to buy or build upon.
As Canada's third-largest city, Vancouver, has been booming in recent decades. With the population of the British Columbia metropolis, located just north of the U.S. border along the Pacific Rim, increasing by 500,000 since 2000 and by nearly a million people since 1990.
Not surprisingly, the housing market has been on fire, as new multifamily towers and other dwellings are built, sold, and leased at an expeditious pace to meet the growing demand of the region's now 2.4 million residents. All of the growth has been very good for self-storage operators in Vancouver.
"A lot of micro-sized apartment buildings are going up and they offer very little in the way of storage for tenants or owners," says Hugh Cartwright, co-founder, and chairman of Vancouver-based Nationwide Self Storage. "So, outside of the standard users such as the four D's (Death, Divorce, Downsizing or Dislocation), everyone needs to store camping equipment, sporting equipment, like skis and hockey gear, and Christmas stuff or small business inventories."
As a result of that demand, self-storage occupancy rates and rent prices are high in Vancouver.  Radius Plus reports prices for some 10-by-10 storage units in the Vancouver area are now hovering in the $366 (Canadian dollars) range, or about $290 in U.S. dollars. Those are eye-popping dollar figures in either currency.
Sure, demand for storage in Vancouver is strong, but when it comes to why occupancy and rental rates are so high there is more to the story than increasing population. The supply of storage space is very low in Vancouver, at least by U.S. standards.  Low supply and high demand – that's where it gets challenging for investors.
With about 5.8 million square feet of self-storage space in the region, Vancouver's self-storage penetration rate – or the amount of square feet of storage per capita – is about 2.4, less than half the U.S. rate of 6, according to Radius Plus. The Vancouver metro area has only about 114 storage facilities, averaging about 52,000 square feet in size.
Vancouver's self-storage penetration rate is actually in line with the rest of Canada, which traditionally has had fewer storage units per capita compared to the U.S. There are a number of reasons cited for Canada's lack of storage facilities, including the fact Canadians don't pick up and move from region-to-region as often as Americans.
In the case of Vancouver, there's another reason: lack of available, and affordable, land. The scenically beautiful Vancouver area is hemmed in by water, mountains, and the U.S. border.  Available land is hard to find, says Robert Madsen, president of U-Lock Mini Storage and President of the Vancouver Island Self Storage Association.
"Land is very expensive – and when you do find available land it usually goes to someone else who plans to use it for a different purpose and can pay more," he says, noting Vancouver's voracious appetite for more housing.
In fact, Vancouver is considered the most densely populated city in Canada, with a large number of multi-family residential towers packed into a relatively small area, according to published reports.
Besides the lack of available and affordable land, construction prices in Canada are higher than in the U.S.  Then there's the, oftentimes daunting, zoning and building restrictions that add to the woes of developing new facilities in Vancouver.
Combine everything together – lack of land, high land and construction costs, and regulatory hurdles to building – and you have "sheer frustration" when it comes to new construction, says Madsen.
While there are high barriers to building in Vancouver, there are also high barriers to buying in Vancouver, as well as in other Canadian cities. The main barrier: the country's high capital gains tax that discourages existing facility owners from selling.
"The capital-gains tax makes people think twice about selling," says Lloyd McDonald, director of Canadian acquisitions for The Storage Acquisition Group. "When talking to owners of self-storage facilities, the tax question comes up quite often."
The bottom line, says McDonald, is that owning self-storage facilities in Vancouver is an "unequivocally good investment" – but cracking into that market is hard.
There is new construction under way in the Vancouver area. According to Radius Plus, the current projected supply pipeline would add about 2.9 percent to the region's total square footage of self-storage space, increasing Vancouver's penetration rate to about 2.52.
But that supply increase probably won't be enough to meet demand, especially if Vancouver remains a popular magnet for newcomers, particularly immigrants from Asia. Besides its natural beauty, Vancouver is seen as a culturally sophisticated and cosmopolitan city, consistently ranking high on travel lists as one of the more attractive and "livable" cities in the world.
"Vancouver is such a unique place," says McDonald. "It really feels like a different country. I love going and staying there."
Vancouver's attractiveness makes it a "very positive" long-term bet for investors, says Cory Sylvester, a principal at Radius Plus. "Its housing market is hot. Obviously, housing growth helps storage."
Nevertheless, U-Lock Mini Storage's Madsen warns there are plenty of "if" caveats when it comes to investing in the Vancouver region.
"The big "ifs" are if you can find a place to buy or if you can find a site to build," he says. "Vancouver is a great market, but it's a very challenging market".
Greater Vancouver at a Glance
| | |
| --- | --- |
| Population | 2.4M |
| Square Feet of Storage Space | 5.8M |
| Number of Storage Facilities | 114 |
| Storage Per Capita | 2.4 |
| Percentage of renter occupied dwellings | 34% |
  Note: Data from Radius+, industry officials

The Storage Acquisition Group specializes in purchasing storage facilities and portfolios nationwide. Uniquely, we allow owners to sell direct without having to list their facility. With our 4-tiered approach, Market Analysis, Acquisitions, Underwriting, & Closing Support, The Storage Acquisition Group is able to help owners navigate a simple sales process while netting the highest possible profit.