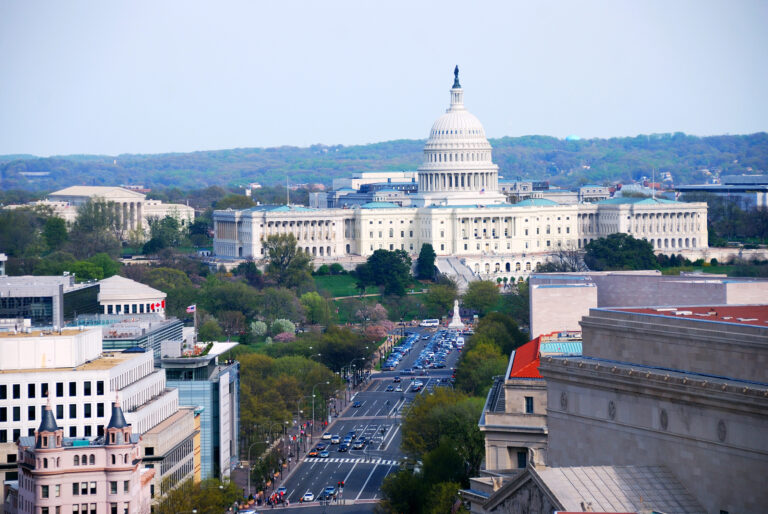 TSAG Market Analysis: Washington DC & Baltimore
By: The Storage Acquisition Group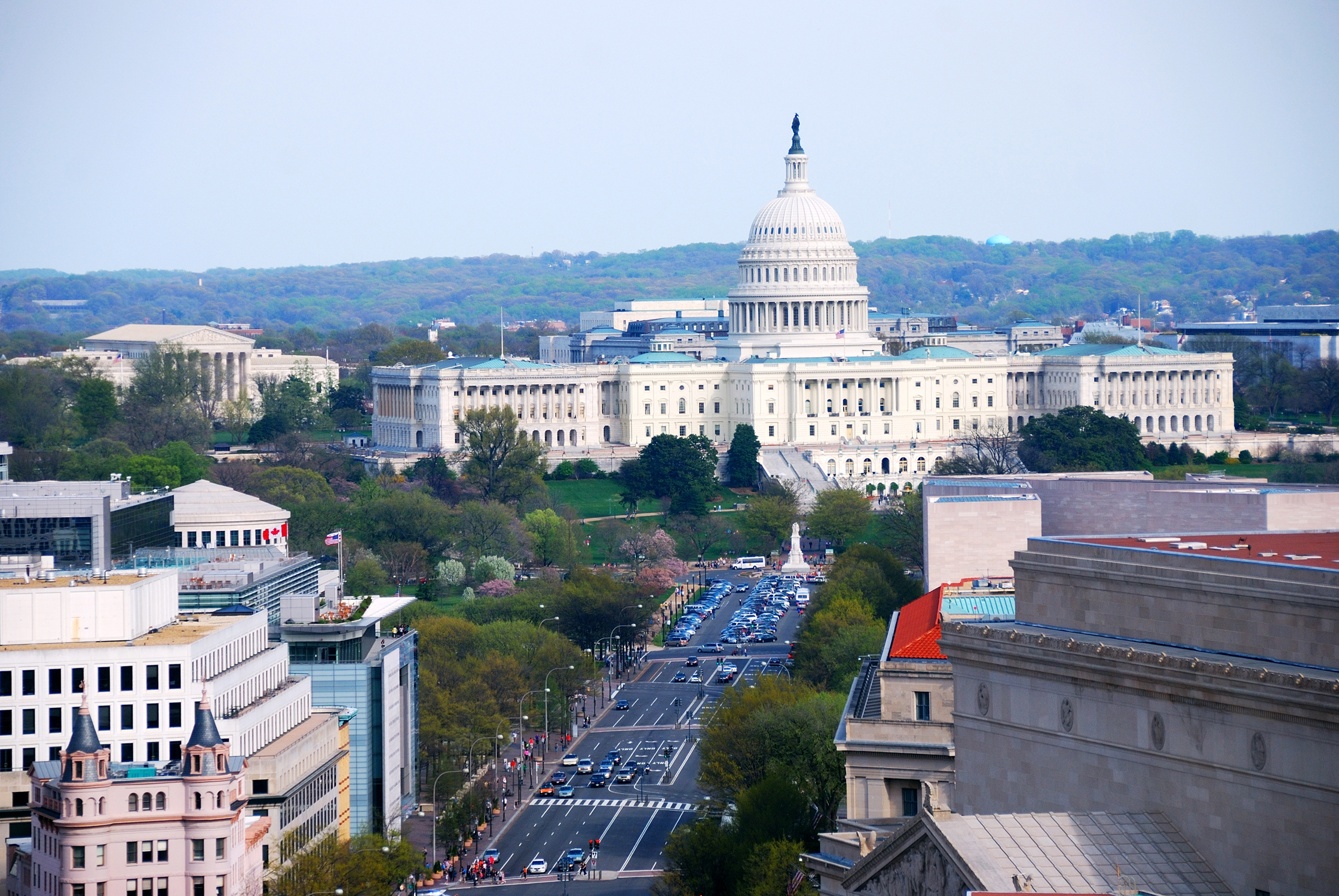 Separated by only 40 miles, Washington D.C. and Baltimore are often considered by the media and other industries as one giant metropolitan area.
If so, it's definitely a tale of two cities within the D.C.-Baltimore market.  When it comes to the self-storage industry, D.C. is continuing to see a strong increase in supply while Baltimore is seeing a distinct slowdown in new construction, industry officials say.
"They're really different markets with an overlap in the middle," says Gaby Sader, a partner and executive vice president of Boardwalk Storage Solutions, a facilities builder for investors in the D.C-Baltimore region.
For the immediate District of Columbia area, the self-storage market is seeing little let-up in investor interest, with new construction underway that would expand its overall supply by 6.7 percent, says Cory Sylvester, a principal at Union Realtime, the data analytics and research firm that closely tracks self-storage across the nation through its branded Radius Plus platform.
According to Radius Plus, the D.C. area – which includes the suburbs of Northern Virginia and parts of southern Maryland – has experienced a three-year growth in the supply of 15.5 percent.
"That's definitely high growth," said Sylvester. "Washington has been going strong now for a while."  New construction has been particularly intense in the core city, less so (though still strong) in the outlying suburbs.
The overall new supply has definitely had an impact on rental activity in recent years in the D.C. area, with prices falling from the $160 range for 10-foot-by-10-foot climate-controlled units in September 2017 to $145 in February 2020, just prior to the coronavirus outbreak and national economic downturn, according to Radius Plus data.
"D.C. self-storage has definitely been overbuilt," says Todd Manganaro, chief executive of ezStorage and president of the Maryland Self-Storage Association. ezStorage owns about 50 self-storage facilities in the D.C.-Baltimore area.
Prices in the nation's capital sank to as low as $125 this past spring during the depths of the pandemic in the Northeast, but they've since bounced back to about $165, according to Radius Plus. The reason: D.C. is a dynamic, growing city with a solid federal-government employment base and an expanding high-tech sector, industry officials say.
Despite all the recent new construction, the area's so-called "penetration rate" – or the square feet of self-storage space per capita – remains at about 5.13, below the national rate of 5.8 percent.
And that and other factors make D.C. an attractive market for investors.
"The population continues to grow and incomes continue to climb," says Monty Spencer, CEO of Storage Acquisition Group in Yorktown, Virginia. "D.C. and the surrounding metro areas are very sought after environment to live and work and prices for residential real estate are very high in the district, which leads to fantastic long-term stabilization and rent growth."
D.C.'s negatives? High real estate taxes and sometimes difficult zoning restrictions, Spencer and others say.
As for the considerably smaller Baltimore area, its image has been banged up in recent years, with the city portrayed as a virtual social-and-criminal basket case in TV dramas such as HBO's "The Wire."
But Chris Brandaleone, chief executive of RightAway Storage, said the impoverished image of Baltimore's is unfair. The city actually has a large population of young professionals living in upscale and renovated multifamily buildings – and they tend to be transient professionals who often need self-storage space.
Indeed, the economic data back up Brandaleone's assertion of Baltimore being a stronger and more dynamic market than portrayed in the media. As for self-storage space, the city saw a 14.6 percent increase in supply over the past three years, according to Radius Plus data. The Baltimore area's penetration rate is 5.27 percent, also below the national average.
Yet recent new construction has definitely taken its toll in the Baltimore area, with prices for climate-controlled units falling from about $135 per month in September 2016 to $120 just prior to the coronavirus outbreak in March. Prices plunged this spring to around $105 per unit, but have since rebounded to about $130 as of mid-September, according to Radius + data.
Meanwhile, building has recently ground to a virtual halt in the Baltimore area, with new construction underway expected to add only 0.9 percent to the Baltimore area's overall self-storage supply, according to Radius Plus.
All in all, Storage Acquisition Group's Spencer said the Baltimore area's dense population and location smack in the middle of the Eastern seaboard leaves it "well-positioned to weather short-term volatility and provide long term stable returns to investors."
Like the District of Columbia, one of Baltimore's greatest drawbacks is its high real estate taxes, Spencer says.
RightAway's Brandaleone agrees that the long-term fundamentals for the Baltimore area are strong. Indeed, his firm is currently building a new 110,000-square-foot facility in Baltimore County, just outside of the city.
The lease-up period for the facility may take longer than hoped and expected, but it will be worth it in the long run, said Brandaleone.
Noah Mehrkam, chief executive of Self Storage Plus, which manages 42 facilities in the general D.C.-Baltimore market, said both cities, and their surrounding suburbs, have seen overbuilding in recent years.
Still, Mehrkam, whose company also develops self-storage facilities, said both D.C. and Baltimore remain attractive for investors – as long as they're careful and patient.
"It's harder to find good sites these days, compared to seven or eight years ago," he said. "But we're going to keep looking for good micro-markets. You have to be prepared for the long-term slog."
The Storage Acquisition Group's CEO, Spencer agrees stating "We are very actively seeking institutional-grade investment opportunities in each market."
Self-storage Markets at a Glance:
Washington, D.C. Metropolitan Area
| | |
| --- | --- |
| Square Feet of Space | 26.9 Million |
| Number of Facilities | 454 |
| Population | 6.1 Million |
| Penetration Rate | 5.13 |
| New Supply Increase in Pipeline | 15.5% |
Baltimore Metropolitan Area
| | |
| --- | --- |
| Square Feet of Space | 12.9 Million |
| Number of Facilities | 213 |
| Population | 2.9 Million |
| Penetration Rate | 5.27 |
| New Supply Increase in Pipeline | 14.6% |
  Note: Data from Radius+
---

The Storage Acquisition Group specializes in purchasing storage facilities and portfolios nationwide. Uniquely, we allow owners to sell direct without having to list their facility. With our 4-tiered approach, Market Analysis, Acquisitions, Underwriting, & Closing Support, The Storage Acquisition Group is able to help owners navigate a simple sales process while netting the highest possible profit.