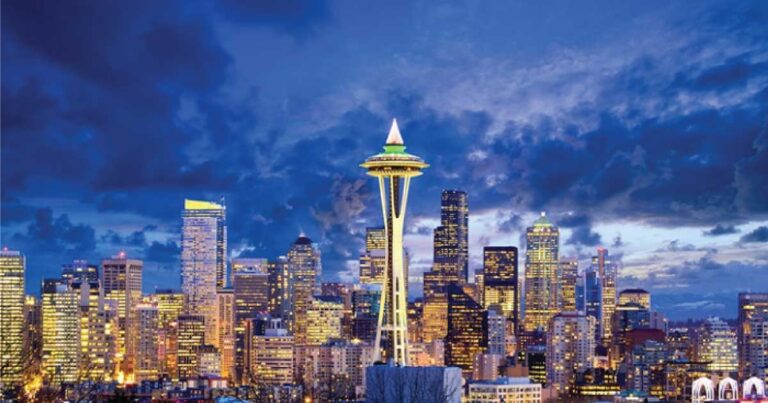 TSAG Market Analysis: Seattle and Tacoma
By: The Storage Acquisition Group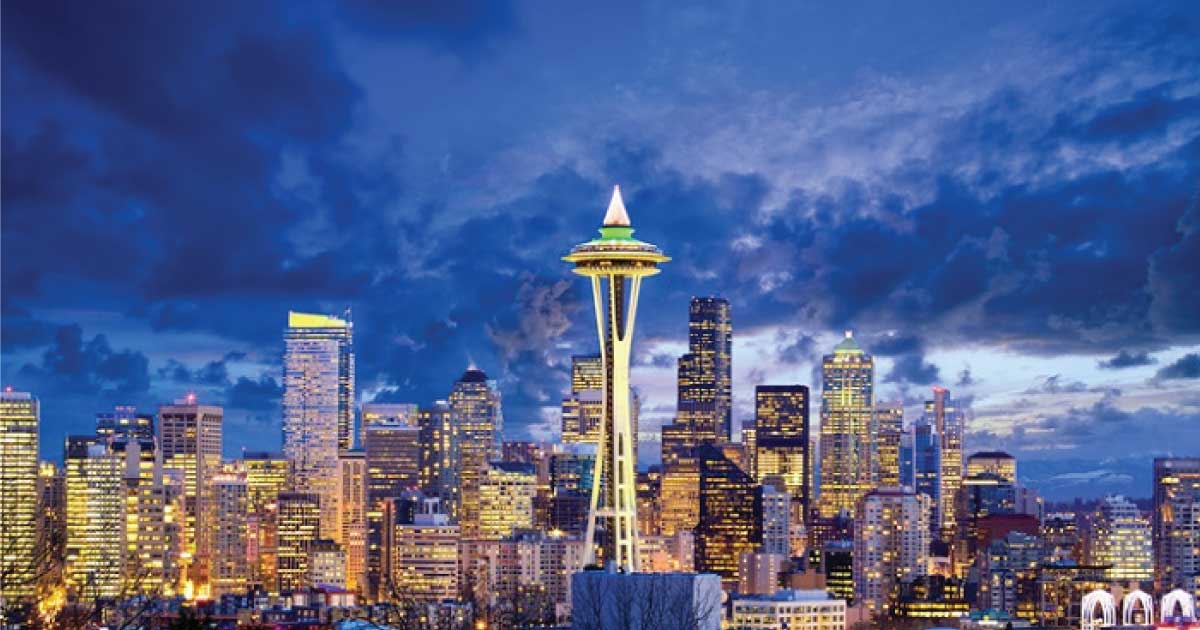 The Seattle-Tacoma self-storage market: Steady as she goes
Looking for a self-storage market that's traditionally been strong, stable and steady over the years? Those interested in self-storage need look no further than the Seattle metropolitan area.
The Seattle-Tacoma self-storage market definitely has had its share of challenges and opportunities in recent years, from high land prices and tough zoning laws to a growing population and vibrant tech-driven economy.
Through it all, the Seattle-Tacoma area has managed to achieve a sort of Goldilocks balance – not too hot, not too cold – that's led to a combination of strong, though not too strong, self-storage occupancy and rental rates, new construction and heightened competition.
It is anyone's guess how long the relatively stable and steady market can last – and there are those who believe the Seattle-Tacoma market may soon experience major turbulence due to what they see as recent overbuilding.
For now, though, most industry players say the overall Seattle-Tacoma market is humming along quite nicely.
"The whole industry is doing well here," says John Eisenbarth, vice president of operations at West Coast Self Storage, which manages 94 facilities in Washington, Oregon, California and Nevada. "Demand is high and there's a lot of money flowing into the industry."
"The Seattle metro area is such a strong market," says Cory Sylvester, a principal at Radius Plus. "It has a lot of jobs, and it's a scenic area where people want to live and work."
All of which translates into an attractive self-storage market, where the occupancy rate is just under 93% for the 454 facilities tracked in the Seattle-Tacoma region. Prices are currently hovering around $200 per month for a 10-foot-by-10-foot climate-controlled unit.
The solid numbers are ultimately driven by the region's population growth over the decades, rising from 1.7 million in 1980 to 2.7 million in 2000 and then to 3.8 million today, according to data.  Driving those numbers has been the Seattle-Tacoma area's emergence as a major tech hub, with both Microsoft and Amazon calling the region their home.
The net result: A healthy self-storage market stretching back more than a generation.
"Across the board, it is a strong market," says Melissa Shandor, chief strategy officer at The Storage Acquisition Group. "The market is consistent, with tracked, gradual growth."
One industry number that jumps out is the area's overall penetration rate of 6.8, or the number of square feet of self-storage space per capita.  That's higher than the national penetration rate of about 6, but it's far from being considered oversaturated.
There is one major cause for concern: Approximately 1.9 million square feet of new self-storage space in the planning and construction stages in the Seattle-Tacoma area.
With the potential of adding more than 7 percent to the region's current 25.4 million square feet of storage space, the possibility of oversaturation looms in the future.
Patrick Gilroy, co-owner of Stor-House Self Storage, is seeing the burst of new construction first hand.  Across the street from his 730-unit facility in Bellevue, a city of 144,000 located across Lake Washington from Seattle, Public Storage is tearing down an old facility and planning to build a new 1,000-unit storage facility, he says.
Once the Public Storage project is finished, Gilroy says he's expecting "downward pressure on rental rates" in the area.
In general, Bellevue and other growing communities surrounding Seattle and Tacoma are seeing the highest number of new construction projects, Gilroy and other industry experts agree.
"Bellevue and other places are getting spillover from Seattle," says Gilroy. "People are moving further out, especially since COVID-19. Remote work has helped the suburbs."
"Investors should pay attention to the activity and data surrounding Seattle and Tacoma," agrees TSAG's Shandor. "The story is being told in the tertiary markets."
Not that it's easy to build or do business in those surrounding communities, the entire Puget Sound area is surrounded by water, mountains and evergreen forests, thus limiting where developers can build and driving up land prices in the process. Then there's tough zoning laws that contribute to the area's image as a "high barrier" storage market.
Andrew Burachinsky, an advisor at The Storage Acquisition Group, says the Seattle-Tacoma market clearly has more pluses than minuses. "It's been experiencing an influx of young professionals moving there, helping the housing market, and that's keeping the self-storage rental rates high," he says.
But he warned recent new construction is threatening to disrupt the usually stable Seattle-Tacoma market. "Unfortunately, it could be over-supplied soon," he says. "There could be some major adjustments in prices."
West Coast Self Storage's Eisenbarth agrees the potential is there for market turbulence ahead. "I don't have a crystal ball, but over the next three or four years new supply could cause some price pressures," he said.
Still, Eisenbarth, a member of the Washington (State) Self Storage Association's board of directors, says he's bullish on the Seattle-Tacoma self-storage market in general.
"Acquisitions have become more of a scene this year, compared to past years," he says, noting the increasing flow of investment dollars into the popular Seattle-Tacoma region.
Seattle-Tacoma at a Glance
| | |
| --- | --- |
| Population | 3.8M |
| Number of storage facilities | 454 |
| Square feet of storage | 25.4M |
| Penetration Rate | 6.7 |
| Occupancy Rate | 92.94% |
| Median Household Income | $91,068 |
  Note: Data from Radius+, U.S. Census

The Storage Acquisition Group specializes in purchasing storage facilities and portfolios nationwide. Uniquely, we allow owners to sell direct without having to list their facility. With our 4-tiered approach, Market Analysis, Acquisitions, Underwriting, & Closing Support, The Storage Acquisition Group is able to help owners navigate a simple sales process while netting the highest possible profit.