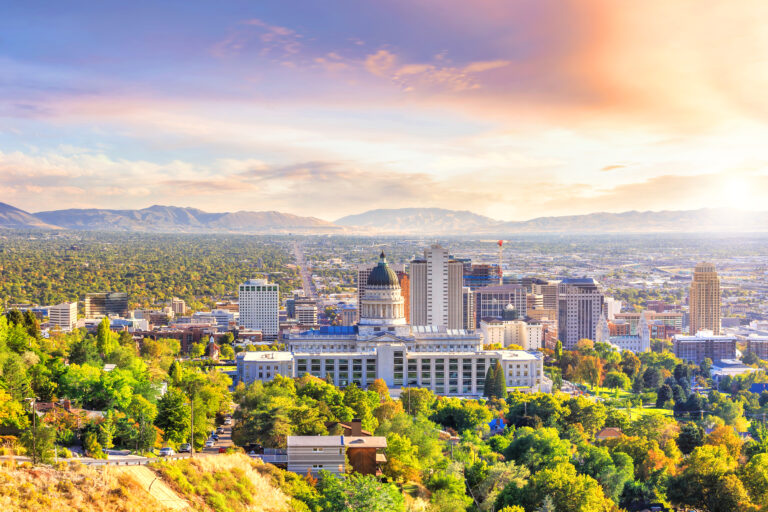 TSAG Market Analysis: Salt Lake City
By: The Storage Acquisition Group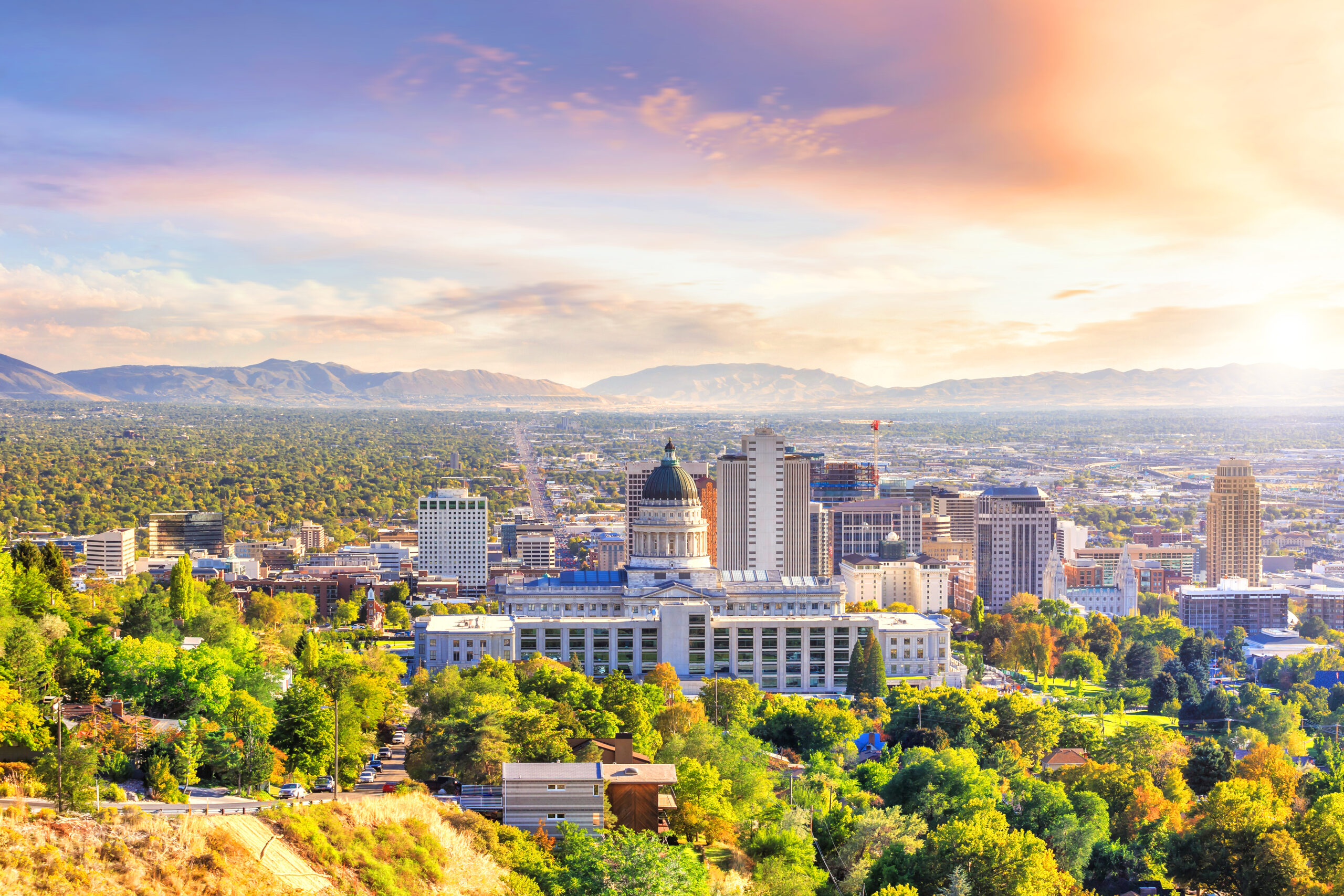 Salt Lake City hits a self-storage sweet spot.
If there's such a thing as a self-storage sweet spot for investors, it may well be Salt Lake City.
The Salt Lake City region may not have the most impressive industry statistics when it comes to self-storage rental prices, occupancy rates and other measurements of how hot (or not hot) a market may be compared to other areas of the country.
But Salt Lake City and its surrounding suburbs still score high in just about every category of importance to self-storage players, such as in population growth, new housing construction and economic expansion, in addition to strong rental prices and occupancy rates.
As a result, the Salt Lake City area of Utah has become one of the most desirable self-storage markets to be in for owners and investors alike, industry officials agree.
"It's a very strong market," says Michael Wolfe, owner of Downtown Storage and an investor in other self-storage enterprises in the Salt Lake City area. "All of our facilities are doing well."
"The Salt Lake City area has all the right check marks in its favor," says Cory Sylvester, a partner at Radius +, the industry research and analytics arm of Union Realtime. "Where's there's growth in population and new jobs, self-storage will follow. And Salt Lake City has both."
In recent decades, the Salt Lake City area has most definitely grown, from 792,000 people in 1990 to about 1.18 million people today, according to U.S. Census data. Over the years, people have flocked to the region for a number of reasons, including its natural beauty, its growing tech industry and its status as the state capital and home to the Church of Jesus Christ of Latter-day Saints (LDS Church).
Recently, the region and other parts of Utah have also seen an influx of new residents arriving from high-cost states such as California, industry officials say.
No matter what the reasons, Salt Lake City's recent growth in population is driving a regional housing-construction boom and increasing demand for storage, says Dan Nixon, owner of Paragon Group Inc., a property management and development company that owns and operates a number of self-storage facilities in Utah. Its brands include Lock it Up Self Storage and Cubes Self Storage.
"The area's economy and housing market are among the strongest in the nation," Nixon says. "In-migration has been huge."
Yet as storage demand has increased, the region has only seen relatively modest increases in new construction, data indicates.
With about 194 storage facilities, the region has 9.8 million square feet of storage space, or about 8.3 square feet per capita, which is higher than the national penetration rate of about 6, according to Radius + data.
But the region's penetration rate is far below those seen in other red-hot storage markets, indicating Salt Lake City is far from being oversaturated with new facilities. Indeed, only nine new facilities are currently in the planning pipeline, according to Radius +.
The general lack of overbuilding is one of the reasons why rental prices have remained relatively stable, excluding recent price spikes associated with the COVID-19 pandemic and economic downturn. In December, rents for 10-by-10-foot, climate-controlled units in the area were going for about $150, according to data.
Occupancy rates, meanwhile, have remained steady, in the 93 percent range, at facilities tracked by Radius +.
Jordan Cherrington, a manager at Draper Self-Storage and a member of the board of directors at the Utah Self Storage Association, says many developers are balking at new projects due to the high cost of construction.
Rent prices may have risen 10 percent to 20 percent due to the pandemic-era increase in demand for storage, he noted. But construction costs for some items have increased by 100 percent or more, he says.
"Construction prices are through the roof," Cherrington notes. "A lot of builders are very hesitant to proceed with projects."
Nixon adds that the cost of land has also skyrocketed in recent years, further discouraging new developments. "I'm not buying any new land for self-storage (development) because none of the numbers pencil out," he says.
Jonathan Cutler, chief operating officer at The Storage Acquisition Group, says there's another reason why there isn't much construction going on in the Salt Lake City area: zoning and permitting restrictions. "A lot of municipalities are stopping self-storage from coming in," says Cutler.
The combination of scarce land and government building restrictions has contributed to the Salt Lake City region becoming a "high barrier area" for those trying to expand or crack into the market, says Cutler.
But that's good news for existing facility owners, who benefit from limited supply amid increasing demand for storage.
Cherrington notes that many large investors, attracted to the Salt Lake City market, have recently been offering huge sums to buy properties, driving down cap rates from about 6.5 two years ago to below 4 today.
"It's a great time if you're an owner," he says.
The Storage Acquisition Group's Cutler said he's not surprised that so many industry players want a piece of the Salt Lake City action. He rattled off all the pluses of the area – its growing tech industry (with some calling the region a "mini-Silicon Valley"), skilled work force and strong tourism sector, among other strengths.
"Salt Lake City is a great opportunity for anyone looking to do business in a high-growth area," Cutler says. "We're very high on Salt Lake City."
Salt Lake City at a Glance
| | |
| --- | --- |
| Metro Area Population | 1.8M |
| Penetration Rate | 8.3 |
| Total Storage Space | 9.86M SF |
| Occupancy Rate | 93% |
| Median Household Income | $75,878 |
  Note: Data from Radius+, U.S. Census

The Storage Acquisition Group specializes in purchasing storage facilities and portfolios nationwide. Uniquely, we allow owners to sell direct without having to list their facility. With our 4-tiered approach, Market Analysis, Acquisitions, Underwriting, & Closing Support, The Storage Acquisition Group is able to help owners navigate a simple sales process while netting the highest possible profit.