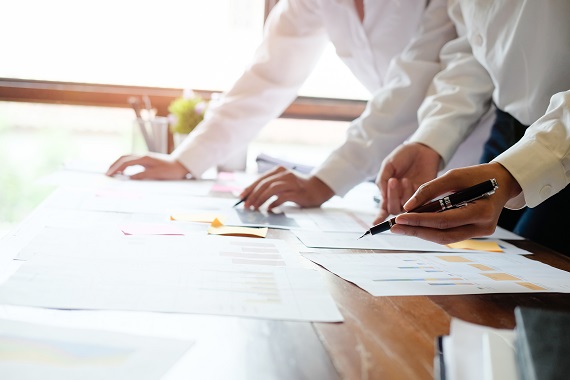 Due Diligence & Self-Storage:
What is the Process?
By: The Storage Acquisition Group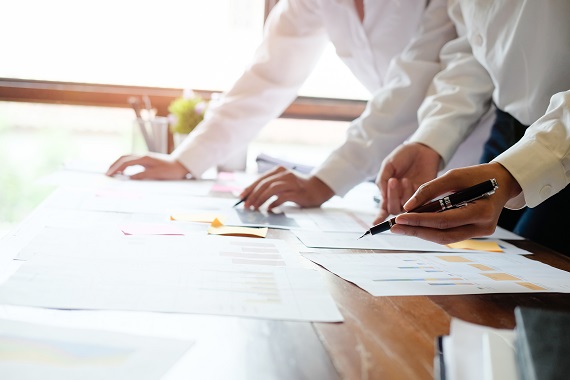 The Misunderstood Step of Investing in Self-Storage.
Have you recently decided to acquire or liquidate a self-storage investment? Let us help you understand how to standardize due diligence and the steps in the process.
Definition of Due Diligence:
In plain terms, due diligence is simply the process of taking reasonable steps to ensure the terms and conditions of a transaction meet a particular standard before proceeding. That analysis can be as superficial as walking around a used car and giving the tire a sturdy kick, or it can be as in-depth as an investigative audit. In the case of a self-storage facility, the complexity of the requirements will fall somewhere in between. This article will examine common terms, processes, and best practices to shed some light on an often-misunderstood step of the purchase and sale transaction.
The Due Diligence Process:
During the due diligence period, the prospective buyer and seller have agreed to work together. The seller is not actively marketing their facility for sale to others. They are giving the buyer a chance to examine the facility in-depth so that the buyer can determine whether or not moving forward to closing is prudent.
Ideally, both buyer and seller will have given some thought to the review process before contract negotiations begin. The details of the due diligence period are spelled out in the purchase and sale agreement. Both parties will need to agree on what is often a lengthy list of documents to be provided to the purchaser (Table 1.0), access to the property, and most importantly, timing. Generally speaking, one can expect the review period to last between 30-90 days depending on the resources of the buyer and the scope of the deal. The due diligence process can feel like a very pervasive experience.  While many of the documents required by the buyer are non-negotiable because they are fulfilling a bank requirement, some other terms are negotiable, and the seller is not without recourse before the terms of the agreement have been set.
In addition to document requirements, sellers will need to be prepared to provide access to a number of third-party consultants. Common visits include environmental testing, property condition visits, appraisals, and surveyors, to name a few. By adhering to normal business practices and continuing to address facility maintenance, marketing efforts, and occupancy all the way through to closing, these visits should not pose an interruption or cause undo strain for the seller.
Buyers & Sellers:
So, what is the point? What exactly is the prospective buyer doing with all of those documents?  A buyer is using the financials and operational reports provided to recreate and simulate the current state of the facility and make high-quality projections about future growth. It benefits both seller and buyer when those projections are based on plenty of reliable data points that account for seasonality, changes in the community demographic and area development. In the end, the shared goal is for the transaction to move forward with feelings of confidence on all sides and that is best achieved through patience and cooperation.
Just as experienced buyers often rely on a proven checklist of due diligence requirements and procedures, sellers too can take the strain out of the process with a little forward preparation. Keeping well-organized financial and operational records will not only make the due diligence process easier but conducting a monthly review of said documents can give an owner/operator valuable insight. Treating record maintenance as another line item on the to-do list is a best practice that can have far-reaching benefits, but perhaps nowhere will those benefits be felt more than when it comes time to collect data during the due diligence period of a facility sale.
Table 1.0
Sample List of Due Diligence Documentation Required During a Facility Sale
Document Type
Range
Tax Returns
3 Years
Income Statements by Month
3 Years
Balance Sheets by Month
3 Years
Tax Bills
1 Year
Utility Bills
1 Year
Management Summaries by Month
1 Year
Occupancy Statistics by Month
1 Year
Copy of Rental Lease Agreement
Listing of All Current Rental Agreements
Listing of Major Improvements with $ Value
Pertinent Permits and Licenses
Environmental Reports
Surveys
Certificates of Occupancy (All Buildings)
---

The Storage Acquisition Group specializes in purchasing storage facilities and portfolios nationwide. Uniquely, we allow owners to sell direct without having to list their facility. With our 4-tiered approach, Market Analysis, Acquisitions, Underwriting, & Closing Support, The Storage Acquisition Group is able to help owners navigate a simple sales process while netting the highest possible profit.