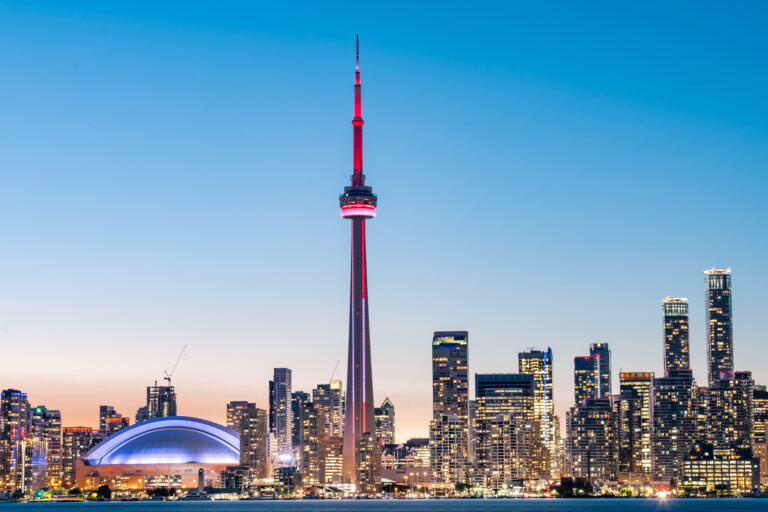 TSAG Market Analysis: Toronto
By: The Storage Acquisition Group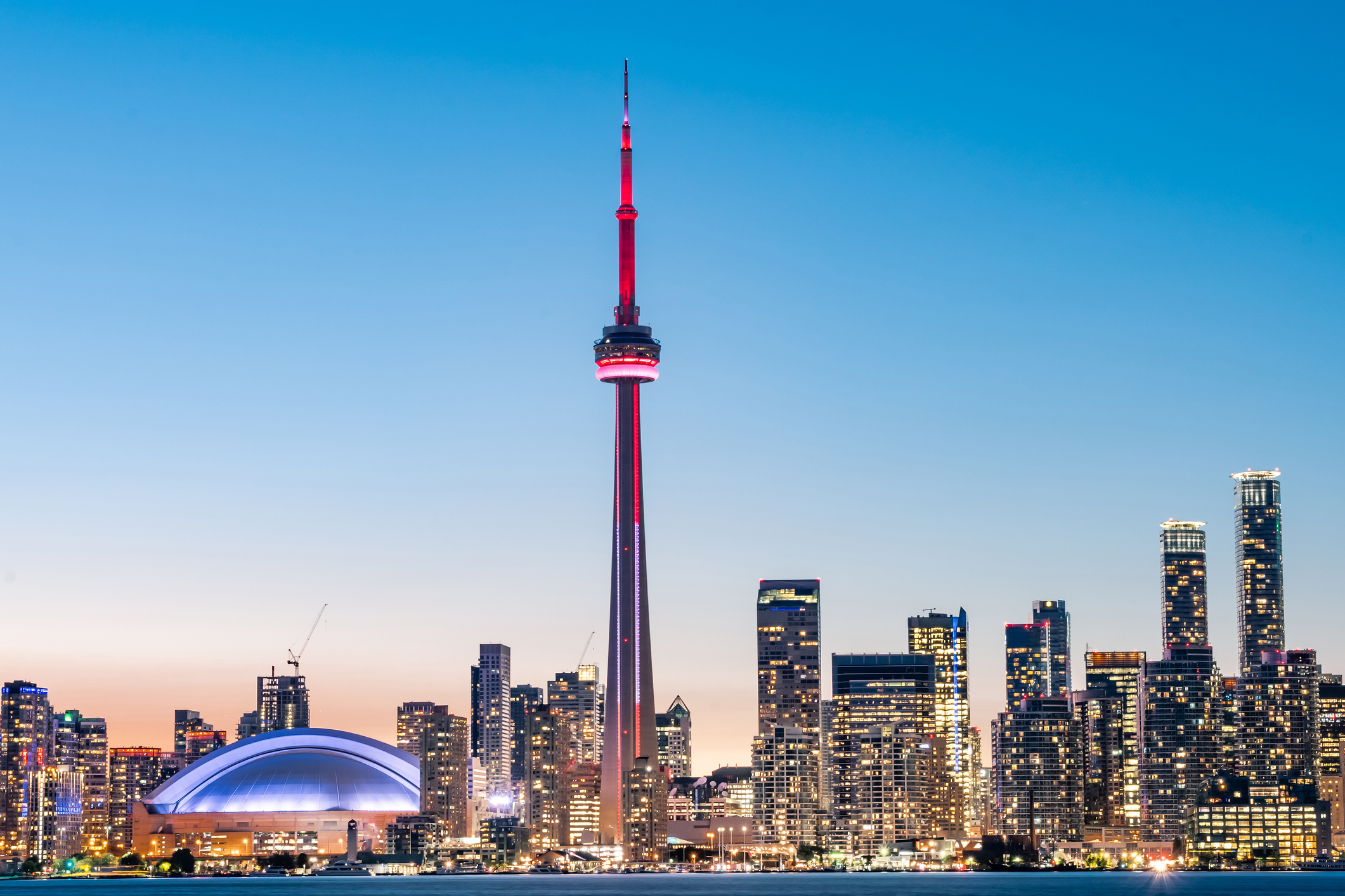 Self-storage is self-storage, right? Not necessarily, the Toronto market really is different
In Canada, the self-storage industry seems to be following the same general trajectory as the U.S. sector, with demand for storage increasing, prices rising and investors chasing opportunities wherever they can find them.
But the Canadian self-storage market – particularly in Toronto, the largest city in Canada and the fourth largest city in North America – is indeed different from the U.S. market in scale, pricing, and investment opportunities, thanks largely to Canada's higher costs and taxes, generally tougher zoning and building restrictions, and fewer self-storage facilities that come on the market for sale, industry officials agree.
"There are similarities between the U.S. and Canadian markets, but Canada is still very much a different market," says Cory Sylvester, a principal at Radius Plus.
In the case of Toronto, it's definitely a booming market by almost every standard. The Toronto metropolitan area's population has soared in recent decades, rising from about 4.6 million people in 2000 to 6.25 million people today. The increase is largely due to Toronto's dynamic and diverse economy and an influx of immigrants to the region from around the world.
"Toronto has been doing really well," says Chris Killi, the former chief executive of Real Storage and a member of the board of directors at the Canadian Self-Storage Association. "Toronto has an incredibly strong housing market – and it's a fast growing city."
As for storage, Toronto is easily considered Canada's largest self-storage market with 234 facilities – with additional facilities currently being built to meet the growing demand for space propelled by a fast growing population.
But here's where the scale issue enters the picture. The square feet of storage space per capita in Toronto is only 2.4, not even half the penetration rate of the average U.S. city, according to Radius Plus data. Indeed, the penetration rate for all of Canada is only about 2.4 percent.
So what's going on? Remember, it's a different market.
David Allan, vice president of Apple Self Storage, one of the largest self-storage players in the Toronto area, said there is a number of explanations why Toronto, in particular, and Canada, in general, have fewer storage facilities per capita compared to markets in the U.S.
Canadians have historically used less self-storage space than Americans, partly because they tend not to move from region to region, or city to city, as often as Americans, Allan says. Canada also has a much smaller military than the U.S., with fewer troops and sailors moving from base to base around the country and the world – and thus not requiring as much storage for personal belongings.
Others also point to the fact that Canadian homes, on average, have more basement space than American abodes, thanks to its colder northern climate that requires foundations to be built well below frost lines. In other words, the average Canadian has more home storage space than the average American.
But Allan and others agree financial and regulatory challenges also factor into why there's a relatively low number of self-storage facilities in Toronto and across Canada compared to the U.S. – and this is where the pricing issue comes into play.
In general, the cost of land and new construction in Canada, especially in the Greater Toronto Area (GTA), are generally more expensive than in the U.S., partially due to "soft" costs, such as high income taxes that drive up labor prices, high commodity taxes and high development fees that make it more expensive to build north of the border
Like some U.S. cities, Toronto and other major Canadian cities also tend to have tough zoning and building codes that make it harder to build new self-storage facilities, industry officials say.
The bottom line: the supply of new self-storage facilities isn't keeping up with higher demand driven by population increases in Toronto, Vancouver, Montreal, and other major metro areas in Canada. Though Toronto has seen new construction in recent years, it's nowhere near the levels seen in the more free-wheeling U.S. metropolitan markets, according to Radius Plus data.
The result of both higher construction costs and the supply-and-demand imbalance in Toronto: higher self-storage rental rates.
The average rental price in Toronto is now running around $200 (U.S.) a month for a 10-by-10-foot climate controlled unit – with some areas of the city seeing rental prices in the $300 (U.S.) range, according to Radius Plus data and industry experts.
"The pricing is structurally higher in Toronto," says Radius Plus's Sylvester.
Even though Toronto is an expensive city to build and own properties in general, the higher self-storage rental rates are why industry officials, such as Sylvester, Allan, and Killi, are so optimistic about the Toronto market, where occupancy rates remain high.
"Fundamentally, the (rate) numbers in Toronto will continue to outpace the top-tier U.S. markets over the years," says Sylvester.
Still, Lloyd McDonald, Director of Canadian Acquisitions for The Storage Acquisition Group, says investors interested in jumping into the Toronto acquisition market, or any Canadian metro market, need to be patient. The reason: self-storage owners tend to hang on to properties longer than their U.S. counterparts, due to high capital-gains taxes in Canada.
"Capital gains taxes are always a topic of discussion when it comes to sales," says McDonald. "The capital gains tax is a major factor in Canada."
But once investors construct or acquire facilities in Toronto, or in other major Canadian metro areas, the long-term investment prospects are good, said McDonald.
"Self-storage has become an asset class that's much sought after these days," he says. "There may not be as many (facilities) for sale, but the pandemic and the economic downturn have recently highlighted the self-storage industry's strengths. Toronto is a very attractive market."
Greater Toronto at a Glance
| | |
| --- | --- |
| Number of Facilities | 234 |
| Total Self-Storage | 14.46M Square Feet |
| Population | 6.25M |
| Penetration Rate | 2.4 (City); 3 (GTA) |
| Median Household Income | $65,829 |
| Percentage of residents renting apartments | 32% |
  Note: Data from Radius+, industry officials
---

The Storage Acquisition Group specializes in purchasing storage facilities and portfolios nationwide. Uniquely, we allow owners to sell direct without having to list their facility. With our 4-tiered approach, Market Analysis, Acquisitions, Underwriting, & Closing Support, The Storage Acquisition Group is able to help owners navigate a simple sales process while netting the highest possible profit.