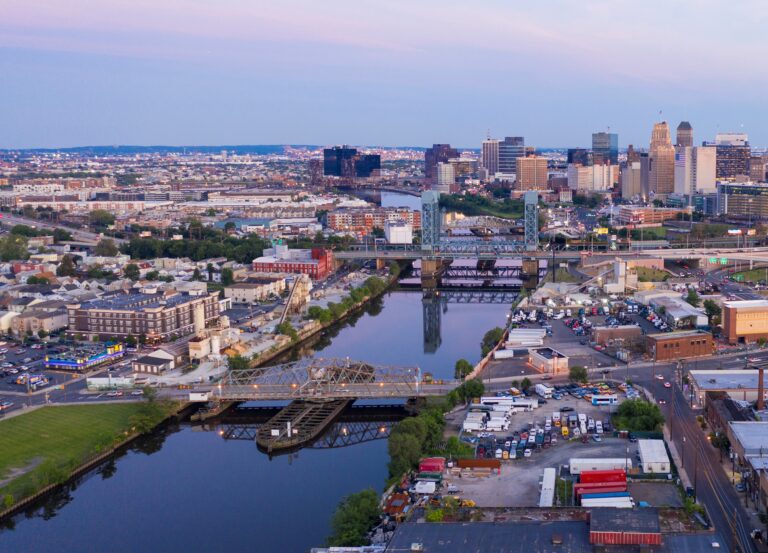 TSAG Market Analysis: Northern NJ
By: The Storage Acquisition Group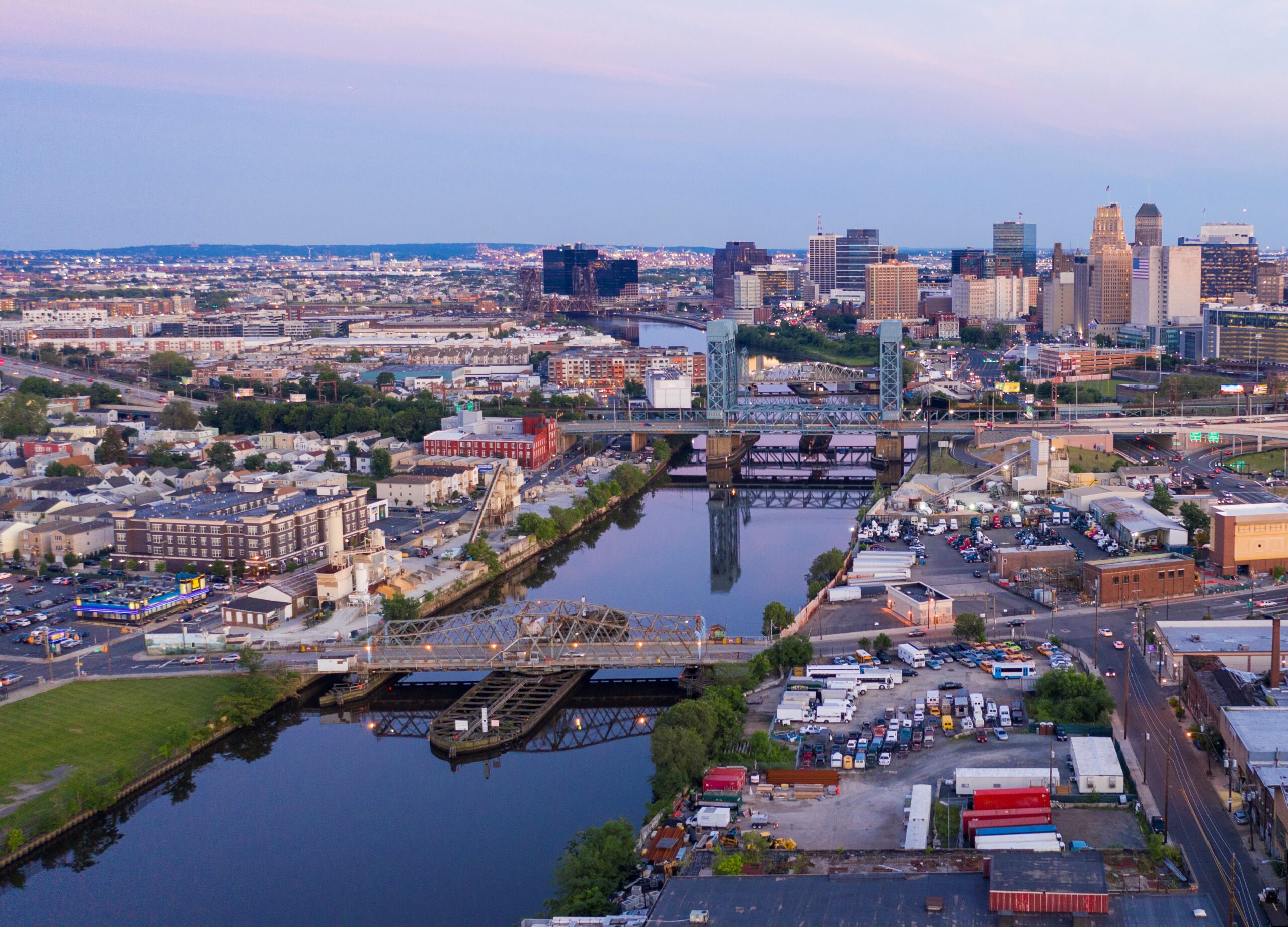 Some consider northern New Jersey a mere "drive-thru" area as they travel by car between New York City and Washington D.C.  But to others, particularly those in the self-storage industry, northern New Jersey is a lush region of the Garden State – with a dense population, the third highest median household income in the country, a high concentration of multifamily dwellings, and close proximity to the nation's largest metropolis, New York City.
"It's mostly bedroom communities, not a drive-thru area," says Richard Monteforte, chief operating officer and an owner of American Self Storage in New Jersey. "It's a great self-storage market in a great state."
And it's considered to be a largely underserved self-storage market, with a penetration rate of 4 square feet of self-storage space per capita, well below the national average of 5.8 square feet per capita, according to data from Radius Plus, a self-storage data analytics and research firm.
Like other markets across the country, northern New Jersey, with its mix of gritty urban cities and affluent suburban towns, has definitely seen its share of new self-storage facilities coming on line in recent years, mostly the result of conversions and in-fill projects.
The cities of Newark, Paterson, and Elizabeth, all tucked close together just southwest of Manhattan, saw a combined 5 percent increase (or 632,000 square feet) in deliveries of new self-storage space in 2018, an 8 percent jump (986,000 square feet) in 2019 and a 6 percent increase (734,000 square feet) so far in 2020, according to Radius Plus.  There is an additional 10 percent of new supplies under construction in the immediate Newark/Paterson/Elizabeth area alone, according to data.
Cory Sylvester, a principal at Radius Plus, says the numbers clearly show northern New Jersey has one of the higher new-construction rates in the nation. But the "supply has been added in pockets," such as in southern Paterson, where new self-storage space has increased 35 percent in recent years and sent rental prices downward by 15 percent, Sylvester says. Meanwhile, many parts of the region have seen little new supply in recent years.
Overall, the demand for self-storage space remains strong in northern New Jersey, precisely because of the relatively low number of self-storage facilities serving the densely populated area of the Garden State. In addition, the entire New York metropolitan area, which includes parts of northern New Jersey, has a penetration rate of only 2.95 square feet per capita – and urban residents need self-storage space somewhere.
The bottom line: Northern New Jersey's self-storage industry is a beneficiary of the general lack of supply in the entire New York metropolitan region – and it's an area capable of sustaining a surge in new supplies and yet rebounding within a relatively short time, Sylvester and other industry officials say.
In addition, northern New Jersey's population is growing, especially since the onset of the coronavirus pandemic, as residents in New York City leave the city in droves for more suburban/country settings as COVID-19 rages in urban areas.
"We've seen a big exodus out of New York City," says Phil O'Hara, head of operations at Delta Self Storage, which owns two facilities in northern New Jersey and one in New York City. "It's been good for New Jersey (self-storage) operators. There's still plenty of demand out there."
Before the pandemic hit the nation last March, self-storage prices in northern New Jersey were largely flat, a relatively encouraging phenomenon in a region that's seen a solid increase in supplies.  Over the past 12 months, prices have been running in the $140 to $165 range for 10-foot-by-10-foot climate-controlled units in the general region, according to Radius Plus data.
"It is a great market," Bill Sitar, New Jersey advisor for Storage Acquisition Group, says of New Jersey in general. "It's the most densely populated state in the nation and has among the highest per capita income as well. We have the third busiest port in the country and are located in between NY and Philly/DC."
He added e-commerce wants to be in northern New Jersey precisely because of its convenient proximity to so many major U.S. metropolitan markets.  Even northern New Jersey's minuses are considered pluses. The entire state is viewed as a "high-barrier" region, with tough zoning laws and expensive real estate, making it difficult for developers to build new facilities and for investors to buy existing properties.
Yet those high-barriers act to protect existing self-storage operators, said American Self Storage's Monteforte, who has been active over the years in the New Jersey Self Storage Association.
"At association meetings of self-storage (operators), I used to tell people, 'You'll never see a happier bunch of guys' because we were in a great industry in a great state," says Monteforte.
Says Storage Acquisition Group's Sitar: "You are going to be paying top dollar for assets in this market and the sellers are very sophisticated. Additionally, with much access to capital deals are very competitive."
Nicolas Malagisi, national director of self-storage at SVN Commercial Real Estate Advisors, says the recent pandemic was initially hard on some New Jersey's self-storage operators, due to strict emergency social-distancing and lockdown rules.
"But business is largely back to normal," he said. "It's proved to be a very resilient market. I'm very optimistic about it across the board. It's a good market."
Radius Plus's Sylvester agrees the future looks bright for northern New Jersey's self-storage sector, ticking off its proximity to New York City, its high median income and its dense population. "There's so much going for it," he said.
Northern New Jersey At A Glance  (Newark, Paterson and Elizabeth areas)
| | |
| --- | --- |
| Combined Population | 557,7000 |
| 2019 New Deliveries | 986,000 (8% Increase) |
| New Facilities Under Construction | 10% Increase |
| Rental Rate 10×10 CC | $140-$165 per month |
| Square Feet/Capita | 4 |
  Note: Data from Radius+
---

The Storage Acquisition Group specializes in purchasing storage facilities and portfolios nationwide. Uniquely, we allow owners to sell direct without having to list their facility. With our 4-tiered approach, Market Analysis, Acquisitions, Underwriting, & Closing Support, The Storage Acquisition Group is able to help owners navigate a simple sales process while netting the highest possible profit.