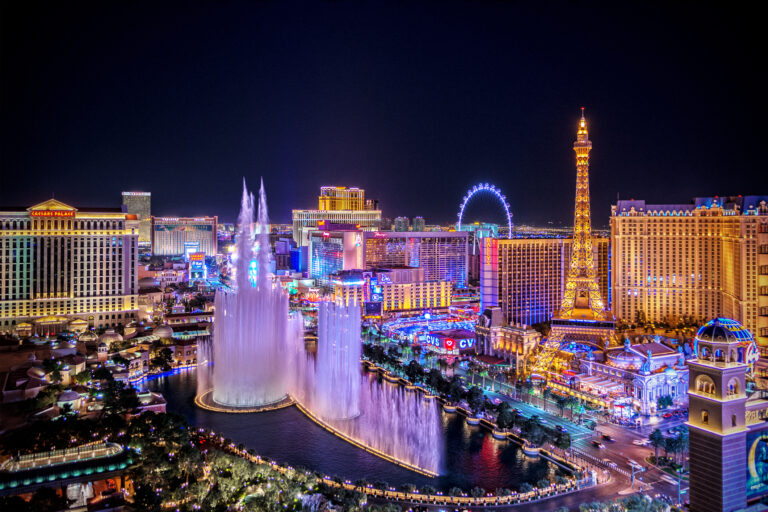 TSAG Market Analysis: Las Vegas
By: The Storage Acquisition Group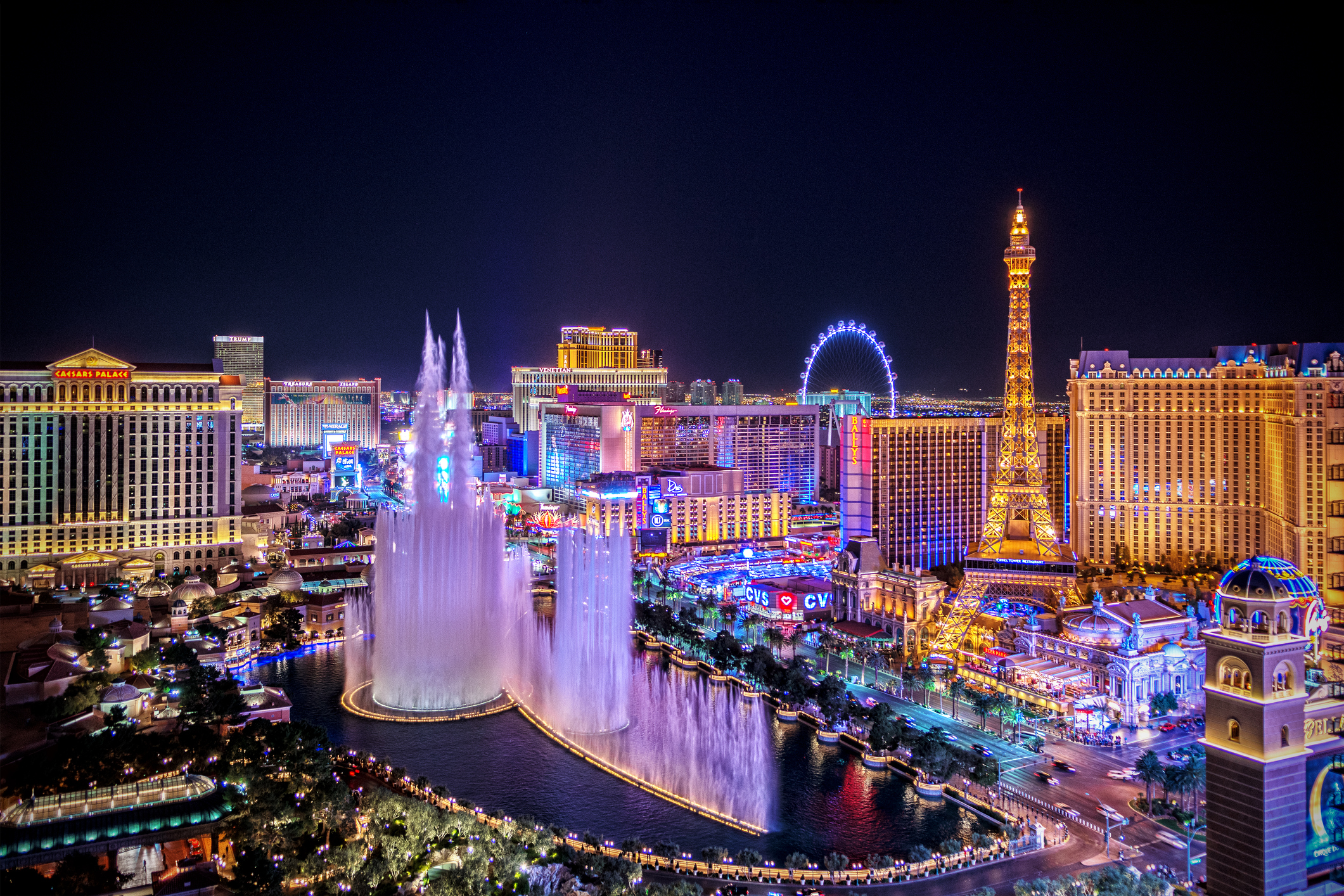 Las Vegas has become a very good bet for self-storage owners and an increasing number of investors looking to jump into the Nevada market.
Though Greater Las Vegas has seen a substantial uptick in new self-storage construction in recent years, Nevada's largest metropolitan area hasn't experienced major price volatility.  Although other cities have endured price unpredictability with new facilities suddenly coming online, Vegas's growing population has kept demand high for self-storage in the market.
"It's been a great market," says Cory Sylvester, a principal at Radius Plus, the research arm of Union Realtime, the self-storage data analytics company. "Las Vegas has been a big beneficiary of net migration, a lot of it coming from California."
Indeed, Sin City, known for its bright lights and the high hopes of gamblers flocking to its famed casinos, isn't the only metro area booming these days in Nevada.
Reno, the state's third-largest city located in northwest Nevada, has seen its population spike by about 18 percent over the past ten years, to about 266,500 people. New residents keep coming into Reno, and surrounding areas, often from nearby California.  California's taxes and cost-of-living are much higher than in Nevada, which doesn't have a state income tax.
"There's a lot of building going on, but it's not overbuilding," says Todd Whear, owner of Stor-All, referring to the suburban self-storage market in northern Nevada. "It's needed construction due to high demand. It's all demand-driven."
Whear, vice president of the Nevada Self-Storage Association, owns five facilities in northern Nevada, with its headquarters located an hour south of Reno, and is adding 35,000 square feet at two facilities as a result of the strong demand.
In the Las Vegas area, there's most definitely a boom in both population and the demand for more housing – and thus the need for more self-storage space has spiked.
With 276 facilities and 17.9 million square feet of self-storage space, the Las Vegas-Henderson-Paradise region has a penetration rate, or the amount of square feet of self-storage space per capita, of about 8.3, just a little higher than the national average, according to Radius Plus data.
Currently, there are about 29 facilities in the development pipeline, which could add 12.4 percent to the Las Vegas region's total supply of self-storage space, according to Radius Plus. But Sylvester of Radius Plus says the area should be able to absorb new space.
"People know it's a healthy market and that's why it's attracting investors," says Sylvester.
There has indeed been some price unpredictability of late, with climate-controlled prices falling from around $2.30 per square foot in early July to $1.79 per square foot in early August. But prices are still way up from the pre-pandemic average of around $1.20 per square foot, data shows.
Meanwhile, the occupancy rate in the Las Vegas area has continued to hover at around 95 percent.
"Las Vegas is a very dynamic market," says Gary Free, president, and CEO of Towne Self Storage, which has seven facilities in the Las Vegas area, in addition to about 20 other facilities in Utah and Arizona. "Things got a little difficult during the pandemic last year, but currently we're doing quite well. Rents have been going up."
Free noted that all segments of commercial real estate, not just self-storage space, seem to be doing well these days in Las Vegas.
Despite the vibrant nature of the Las Vegas market, Free, whose firm develops self-storage facilities, said investors still have to do their research in order to succeed in the region. Some of the risk factors include the state of the still fragile national economy, inflation, and overbuilding in certain sections of the region.
"You have to be very careful because it's easy for an area to get overbuilt," says Free. "But we're pretty happy right now."
Dylan Stallings, an advisor for The Storage Acquisition Group, said he's impressed with the rents that storage facilities have been getting of late in the Las Vegas area, noting they're now hovering just shy of $1.30 per square foot. The reason for the strong price trends: The region's growing population, Stallings said.
According to U.S. Census data, Las Vegas's population has increased by about 14 percent over the past ten years, to about 667,500 people.
Meanwhile, the city of Henderson, just south of Las Vegas, has seen an eye-popping 32 percent increase in population since 2010, to about 341,500 residents. All of those new residents need new housing – and self-storage space that's associated with people on the move.
"There's definitely a lot of people moving out of California and feeding into Nevada," says Stalling.
As for potential overbuilding, Stalling said it's a concern, but not a big concern, considering the growing demand for space in the Las Vegas region. "If rent trends continue, new construction shouldn't be a problem," says Stalling.
The bottom line: Las Vegas area is considered a "very healthy market" in the long run, says Stalling.
Steve Kramer, president of the Nevada Self Storage Association, agrees that Las Vegas is a good long-term bet for investors – as long as the market doesn't get too hot and overbuilt. "Oversaturation is the only thing I worry about," he said.
Greater Las Vegas at a Glance
| | |
| --- | --- |
| Number of Facilities | 276 |
| Development Pipeline | 29 Facilities/12% of Supply |
| Population | 2.2M |
| Penetration Rate | 8.3 |
| Median Household Income | $60,909 |
| Percentage of renter-occupied dwellings | 41% |
  Note: Data from Radius+, industry officials

The Storage Acquisition Group specializes in purchasing storage facilities and portfolios nationwide. Uniquely, we allow owners to sell direct without having to list their facility. With our 4-tiered approach, Market Analysis, Acquisitions, Underwriting, & Closing Support, The Storage Acquisition Group is able to help owners navigate a simple sales process while netting the highest possible profit.