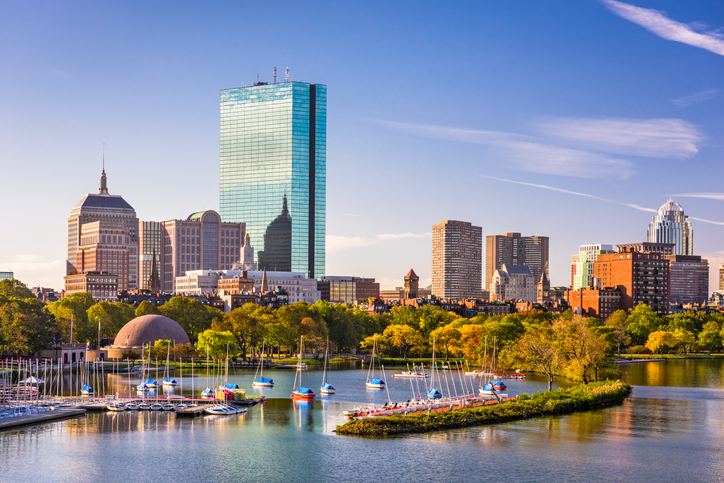 TSAG Market Analysis: Boston
By: The Storage Acquisition Group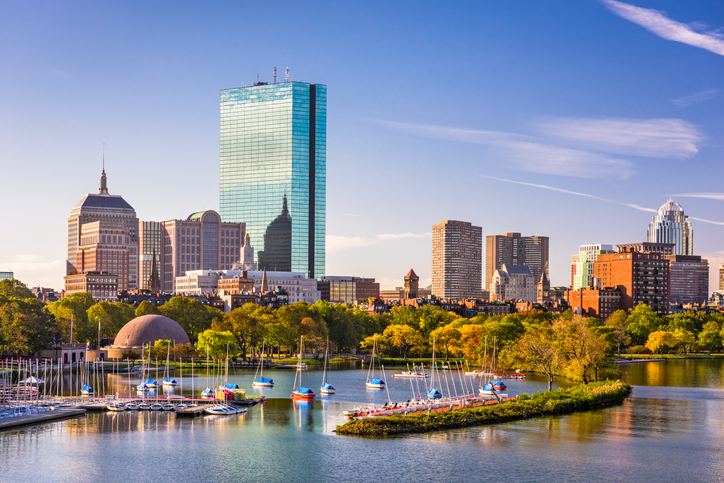 Industry experts have some advice about the Greater Boston self-storage market: If you look hard enough, the opportunities are there.
As is the case in other metropolitan areas across the nation, the Boston-area market has seen its share of new self-storage construction and conversions in recent years, with new facilities adding 14.5 percent to the region's overall 19.4 million square feet of self-storage space since 2016, reports Radius Plus, the online industry research and analytics firm owned by Union Realtime.
And there are another 34 facilities either planned or under construction in the Boston metro region, roughly defined as eastern Massachusetts and parts of southern New Hampshire and northern Rhode Island. That represents a 10.78 percent increase in new supply potentially coming on line soon, according to Radius Plus data.
Needless to say, the surge in new construction and conversions has led to rental price pressures in some submarkets within the overall Boston area, according to data and anecdotal reports.
But here's the thing: Despite all the building-and-renovating activity, Boston's so-called "penetration rate," or the amount of self-storage space per capita, remains at only 4, below the national penetration rate of 5.8 and well below the rates seen in other major metropolitan statistical areas (MSA) of Boston's size, according to data.
Add in the facts that Greater Boston has one of the highest median household income levels in the nation, that 51 percent of the population currently live in rental units, and that the barriers are high for newcomers to crack into the market, and you have all the ingredients for self-storage success in the region.
"Boston is a great market," says Cory Sylvester, a principal at Radius Plus. "It's not a fast-growing area like you see in the Sunbelt, but it's still growing and there are so many pluses to the area."
Thomas Palumbo, a senior director at Sitar Realty Co., and senior advisor with The Storage Acquisition Group agrees that most of Boston's fundamentals lead to one general conclusion: It's a top-tier self-storage market for buyers, sellers, and operators alike.
Even if a projected two million square feet of new space is added to the market in the coming years, the Boston area should be able to absorb it. "I don't think it's going to disrupt the market much at all," said Palumbo.
Actually, Palumbo and others have a caveat to that conclusion: It all depends on where new facilities are built in the Greater Boston area. And that gets back to the original advice about looking carefully for opportunities in Boston.
The fact is some areas of Greater Boston have indeed been overbuilt in recent years.
According to Radius Plus data, the Marlborough-Framingham area, known as Boston's MetroWest region, has seen a 33 percent increase in new supplies over the past three years. The spike in self-storage space is partly in response to a surge in new multifamily-housing construction in the MetroWest area.
"Prices have definitely been hit hard in some of the outskirts of Boston," Sylvester.
Tell that to Steve Tranni, director of operations for Stor U Self, owner of five self-storage facilities outside Boston.
"There's definitely been overbuilding," says Tranni, a member of the Northeast Self-Storage Association's board of directors. "A lot of new facilities have opened up in recent years."
Still, a typical 10-foot-by10-foot, climate controlled rental unit in Boston's suburbs goes for about $140 a month, a very solid price, although costs are high in general in the Boston area.
Despite all the new construction, Tranni's company is currently developing new self-storage facilities in Quincy, just south of Boston, and in Plymouth, about 40 miles south of the city. But Tranni stressed: Stor U Self did a lot of market research before deciding to embark on the projects.
"We are very, very cautious about buying or building new facilities," he said. "You really have to slow down and not be stupid about it."
Then again, one can simply try to build or buy in the city of Boston itself, a generally underserved city compared to other cities around the country. Boston rents for 10-by-10 climate-controlled units easily go for around $200 and up per month.
The city of Boston simply hasn't seen as much construction-and-conversion activity as in its surrounding suburbs, due largely to classic high barriers to entry in the city, such as a scarcity of affordable land and zoning restrictions. Still, it's generally believed that once you get a facility in Boston, you should be in good shape.
And Tranni said his company is indeed in the process of buying a facility in the city proper, in a location he declined to disclose.
Connie Neville, a managing director at SVN Storage Realty, says the Boston-area self-storage market is indeed tricky and difficult to navigate, almost as tricky and difficult to navigate as Boston's infamously convoluted and confusing roadways.
The stats show that Boston is underserved when it comes to self-storage facilities. But a large percentage of Boston homes have attics and basements that cut down on the need for self-storage services, she said.
Then there's the issue of scores of colleges and universities in the Boston area, from internationally known universities like Harvard, MIT and Tufts to less well-known and yet respected schools like Simmons, Bridgewater State and UMass-Lowell. The tens of thousands of students flowing in and out of the Boston area every year leads to a booming, though only seasonal, business for many operators.
Despite the market's intricacies and challenges, the bottom line for Neville is that Boston remains a "very robust and very competitive" self-storage market.
Justin Quinto, a brokerage advisor at Investment Real Estate LLC, agrees. "Boston is one of the top MSA markets to be in, no doubt," he said. "It's densely populated and has high income. It's a tremendous market."'
Boston Self-Storage Market at a Glance:
| | |
| --- | --- |
| Population | 4.9 million |
| Square Feet of Space | 19.4 million |
| Number of Facilities | 417 |
| Penetration Rate | 4 |
| Supply Growth (past 3 years) | 14.5% |
| New Supply (pipeline) | 10.78% |
  Note: Data from Radius+
---

The Storage Acquisition Group specializes in purchasing storage facilities and portfolios nationwide. Uniquely, we allow owners to sell direct without having to list their facility. With our 4-tiered approach, Market Analysis, Acquisitions, Underwriting, & Closing Support, The Storage Acquisition Group is able to help owners navigate a simple sales process while netting the highest possible profit.