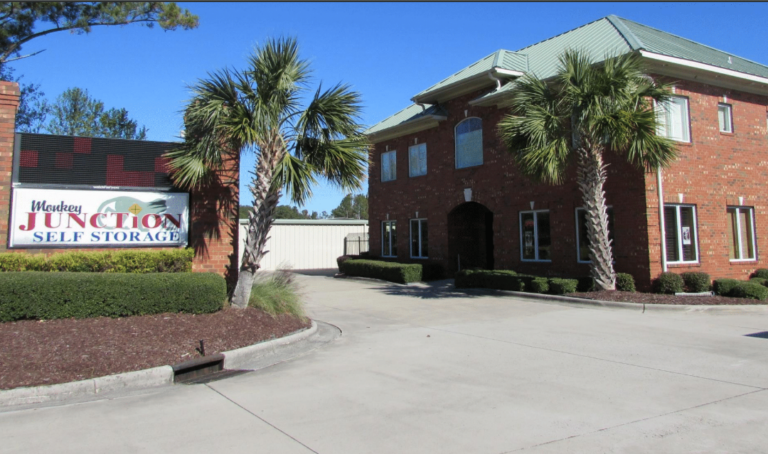 Monkey Junction Self Storage Portfolio- Wilmington, NC
By: The Storage Acquisition Group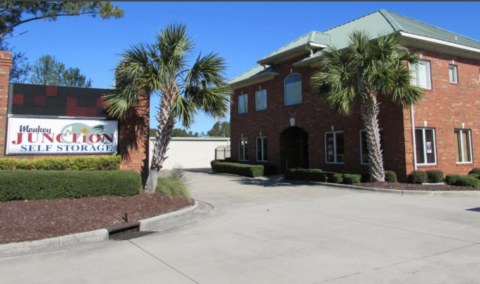 Monkey Junction Self Storage Portfolio Closing Announcement
The Storage Acquisition Group today announced the sale of the Monkey Junction Self Storage portfolio in North Carolina. The four facilities are located in Wilmington. The sale was finalized on June 7, 2019.
The sale was overseen by group president and CEO, Cowles M. "Monty" Spencer, Jr.[1]
This portfolio includes 568,139 rentable square feet and has nearly 3,000 climate controlled and non-climate controlled storage units as well as 458 car, boat and RV parking spaces. The properties offer drive-up access, electronic gates, video surveillance, and more.
With a footprint covering the majority of the Cape Fear Region, this portfolio of institutional grade facilities offers excellent market coverage. In addition to superior market presence, the facilities are all situated along highly traveled thoroughfares. Long recognized as a top travel destination for its majestic natural resources, the Wilmington area also offers a highly educated, plentiful workforce and a business-friendly environment. With so much to offer, Wilmington will surely continue to draw diverse and motivated residents year after year.
The Storage Acquisition Group is the premier agency for owners of self-storage facilities or portfolios presently considering opportunities for acquisition. Recognized across the industry for its owner-friendly acquisition process and providing fair market values with the lowest possible transaction costs to the owner, The Storage Acquisition Group prides itself on an open and communicative process. With decades of combined transactional experience and an integrated network of industry related consultants, the group is equipped to offer solutions on even the most complex transactions. To learn more about The Storage Acquisition Group's unique model, visit https://thestorageacquisitiongroup.com/. The Storage Acquisition Group is a division of Mid-Atlantic Commercial Real Estate located at 110 Mid-Atlantic Place in Yorktown, VA 23693.
[1] Cowles M. "Monty" Spencer, Jr. is president and CEO of The Storage Acquisition Group, a division of Mid-Atlantic Commercial Real Estate.
*Broker of Record is Carla Barnard of Keller Williams Professionals Realty at 86 Ashland Ave in Asheville, NC 28801.